World Ranger Day: The Invisible Warriors of the Wild – A Dedication from Hideaways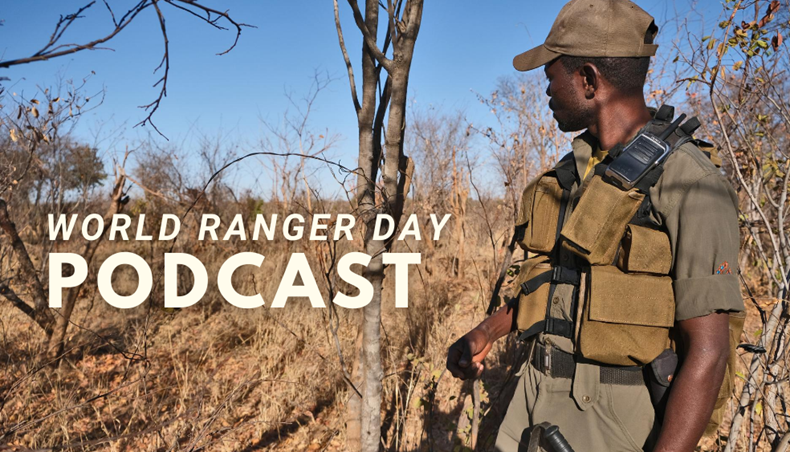 A podcast recording about APU rangers at the frontline.
Foot patrol starts at dawn. As the frontline custodians of our wild spaces, the team performs each hike with equal resolve to bring justice. Armed with two batons and the sheer force of determination, accompanied by a National Parks Ranger with a rifle, they walk. 
World Ranger Day; an opportunity to appreciate and reflect on the absolute dedication and necessity of these wilderness wardens. The CWF (Conservation & Wildlife Fund) anti-poaching unit literally take a vow of silence, blending into the bush – void of sound and completely camouflaged, they disappear amongst the trees, becoming the invisible warriors of wildlife. 
The Conservation Wildlife Fund (CWF) was established to address critical issues in the protection and management of the Hwange ecosystem. It is a collaboration between various safari operators in Hwange National Park (Zimbabwe), NGO's, local stakeholders and government institution. Katja Quasdorf speaks to CWF Field Coordinator Steve Alexander and Project Manager Su Maberly about the vital role of the APU (Anti-Poaching Unit) in Hwange National Park. Steve has accumulated conservation experience and knowledge above and beyond, with a lifelong passion and dedication to the cause. He explains the selection process for scouts, training procedures, daily life in the field, as well as the blood sweat and tears that build the backbone of such initiatives.
The number of snares and tracks has reduced considerably over the last few years, within the park and around it's periphery. The conversation highlights the importance of protecting the park boundary and beyond, as poachers have been known to travel from distances of 40 km away. Keeping anti-poaching units employed is an essential service for conservation. With the decrease in global tourism this is becoming financially challenging, with funds initially contributed from guests' bed night levys. Remote assistance is an option for anyone who wishes to play a part in conserving our wildlife, keeping Africa alive. Contact us for more information about contributing towards these wildlife warriors, ensuring the environment, and their future, is safe.
Listen to the full podcast here to fully grasp the critical nature of the APU, and acknowledge, respect and celebrate rangers worldwide on their devotion to our wild spaces.