Watch: Safari Choreographers Garth Jenman and Brett Mcdonald on why safari experiences are like fine wine & how to make guests cry….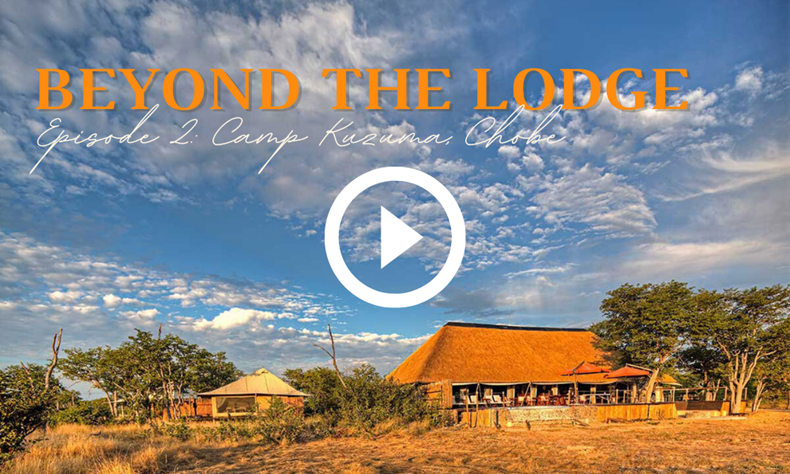 An unforgettable safari experience is choreographed from the heart, a value shared between directors Garth Jenman, Hideaways, and Brett Mcdonald, Flame of Africa. It is these values that formed the foundations of a partnership between the two, joining forces and visions to create exceptional African getaways. 
CEO Katja Quasdorf hosted the conversation stage by interviewing Garth and Brett about the activities offered at our Hideaways Camp Kuzuma lodge, Botswana. Katja questions how these experiences have been curated and adapted during times where the travel ethos has changed, satiating a different type of travel appetite. 
Brett's passionate responses literally move one to tears – his love for Africa and unforgettable sensory encounters resonating on a soul level. With the bush sounds as his Opera House and the night sky the ceiling, Brett goes above and beyond to orchestrate profound memories within our African landscape. Here, he offers the luxury of nature's symphony, fulfilling the travel demand for connection.
This is the underlying ethos of Hideaways, providing life-changing experiences by touching the earth lightly. With eco-luxury lodge Camp Kuzuma existing remotely on the borders of Botswana and Zimbabwe, falling into the Transfrontier National Park, wild connections are key. All guests staying at Camp Kuzuma experience one of Brett's activities on the Chobe River on the day of arrival or departure – a Chobe River experience with a twist. Hot-air ballooning will be possible at the lodge as soon as it reopens, too.
As Brett reiterates, Camp Kuzuma is like a fine wine – a mastered blend created by Hideaways with its staff, location and ethical ethos being its main ingredients. Watch the full conversation here to learn more about how these ingredients combine to produce a safari that truly touches one's soul.