The Africa Hub has partnered with Great Lakes Safaris to bring you an 'Introduction to Uganda'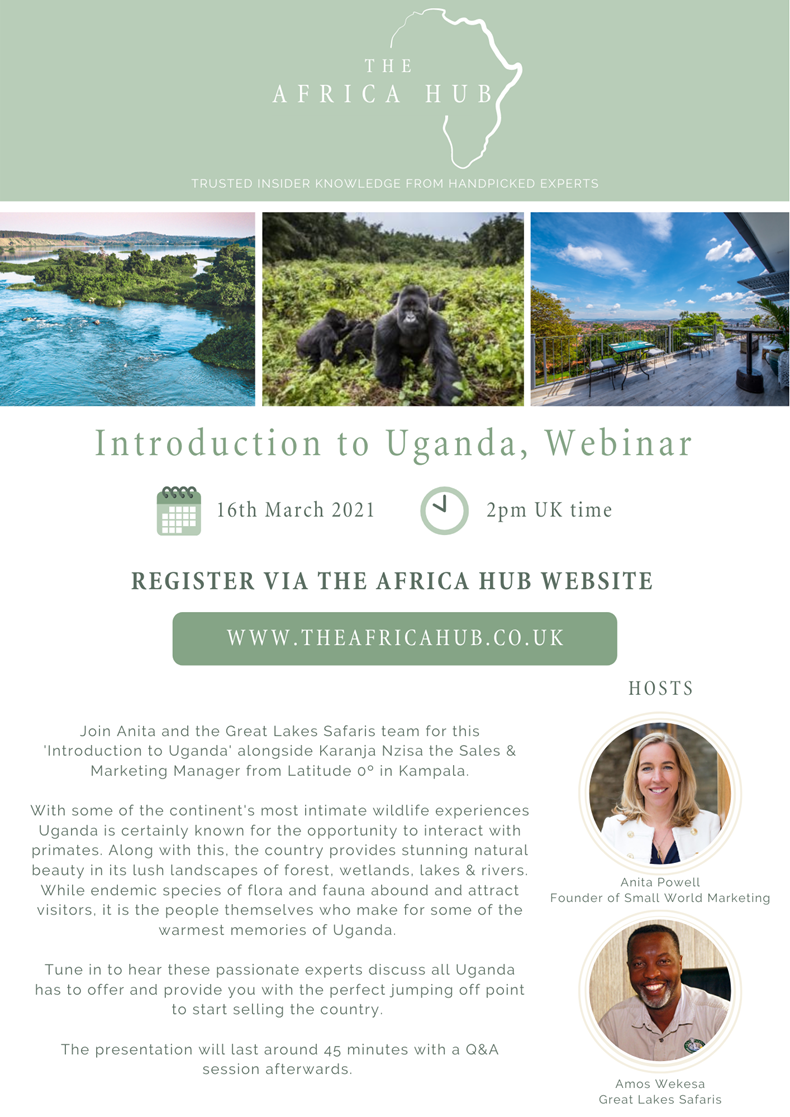 Anita Powell will be joined by Amos Wekesa from Great Lakes Safaris for this 'Introduction to Uganda' alongside Karanja Nzisa the Sales & Marketing Manager from Latitude 0º in Kampala.
With some of the continent's most intimate wildlife experiences Uganda is certainly known for the opportunity to interact with primates. Along with this, the country provides stunning natural beauty in its lush landscapes of forest, wetlands, lakes & rivers. While endemic species of flora and fauna abound and attract visitors, it is the people themselves who make for some of the warmest memories of Uganda.
The presentation will last for around 45 minutes with a Q&A session afterwards. 
Head to the destinations page on The Africa Hub website to register | www.theafricahub.co.uk