Saddle Up For A Horseback Safari At Elephant's Eye, Hwange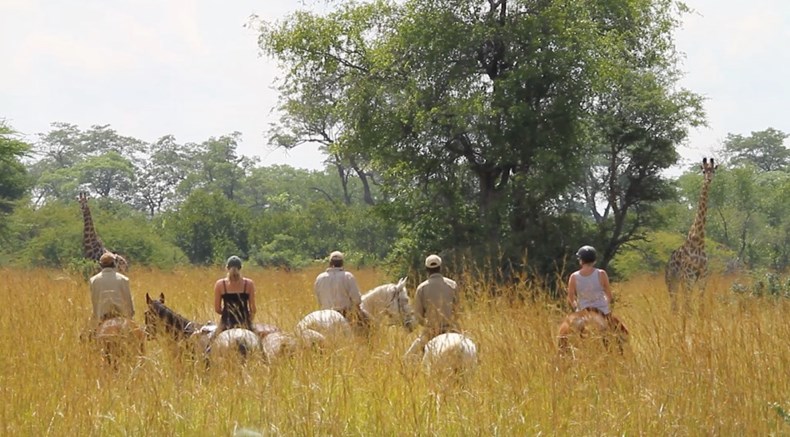 Elephant's Eye, Hwange has added horseback safaris to its list of activities offered at the lodge. Replace the hum of the safari vehicle with the clip-clop of hooves and occasional soft neighs of a horse.
Guests observe game from a completely different vantage point and feel like they're part of the action, as the antelope will acknowledge them as one of their own, allowing guests to get closer even than on foot.
The optional half-day activity is for experienced riders and takes place in the mornings, from 8 am to 12.30 pm. It's an experience like no other, one that provides a feeling of deep connection with nature and allows guests to tick a unique safari adventure off their bucket list. To find out more click here.