Rock Climbing with Karisia Walking Safaris and Tumaren Camp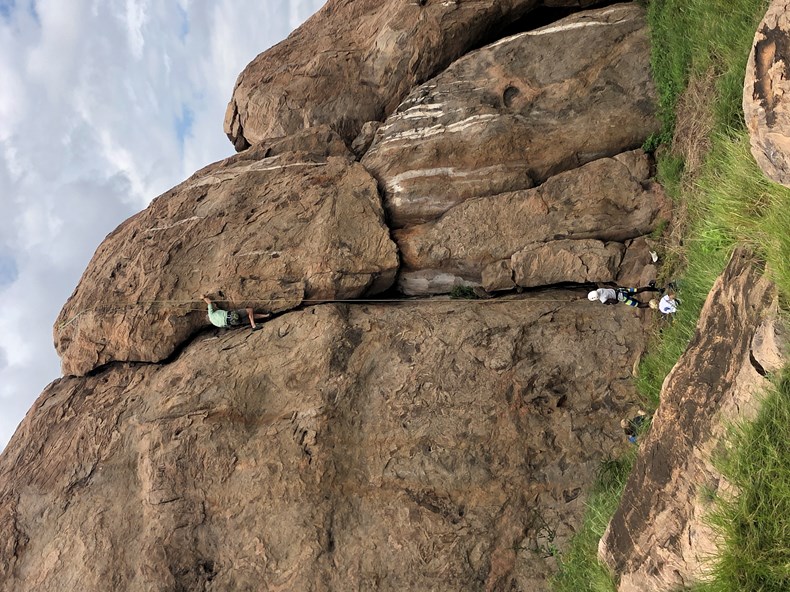 We have increased our Rock Climbing options within Laikipia and now have 3 different granitic outcrops bolted with choices of climbs ranging from beginner to advanced. Matt Glenn and Schaniela Wright here for 2 weeks further training the guides and bolting our new routes.  They are both qualified safety guides through RCI in the UK.   
This gives us options for those wanting a pure rock climbing holiday or else as part of a walking safari.  These rocks outcrops are all on our neighbors land and fees from rock climbing go towards conservation and community within the area.