New Lodge Managers at Hideaways Camp Kuzuma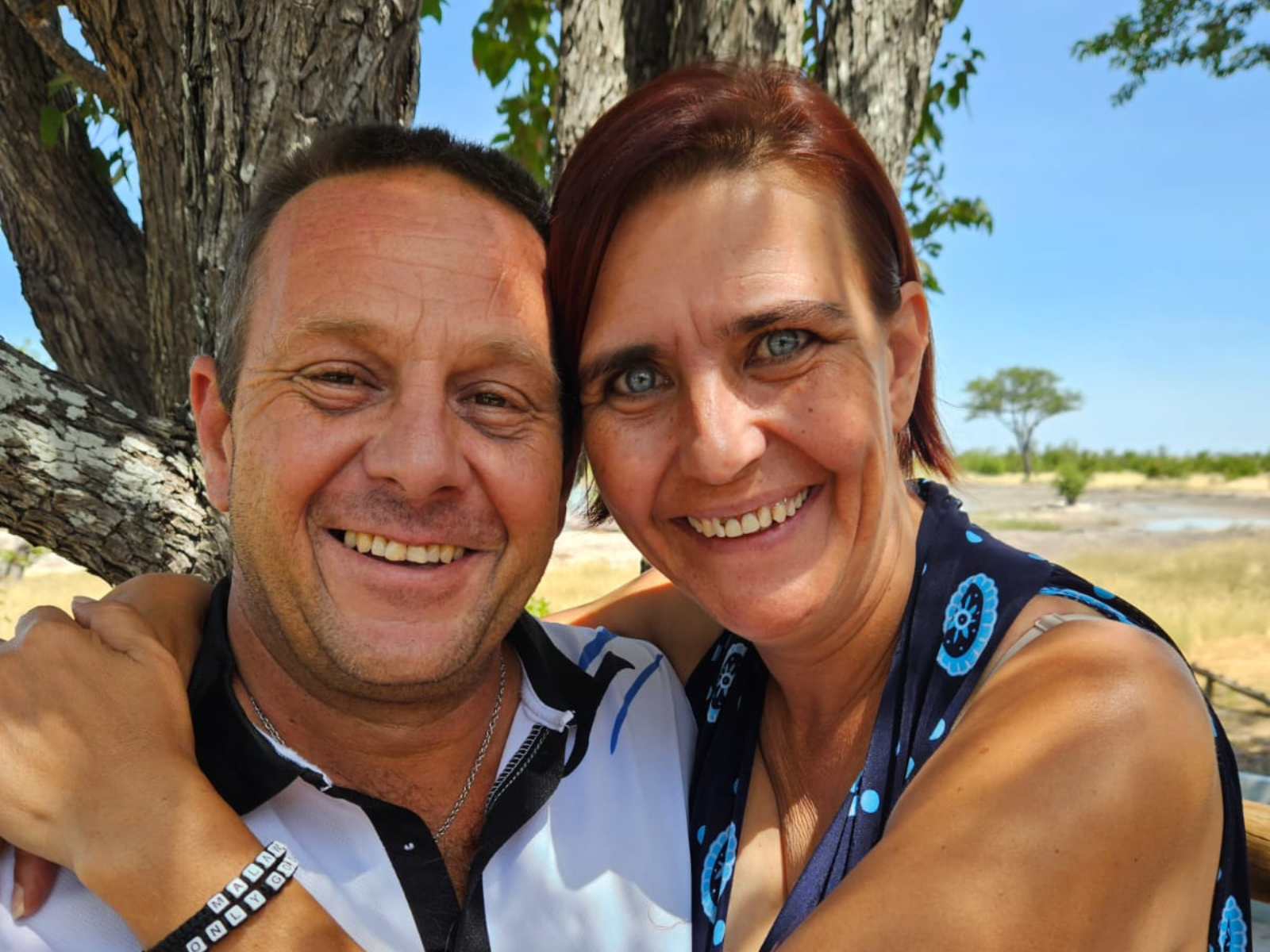 The Hideaways team is thrilled to announce the appointment of our new lodge managers at Camp Kuzuma in the Chobe region, Botswana. Please join us in welcoming Arno and Adele, a dynamic duo with a shared passion for Africa and a deep appreciation for the wonders of nature.
Arno brings a wealth of experience to the hospitality industry, having been immersed in it from an early age. Growing up with parents who were actively involved in conservation, he developed a profound love for wildlife that merged seamlessly with his expertise in hospitality. Arno's dedication and commitment to providing exceptional safari experiences make him an excellent choice as a safari lodge manager.
Adele, with her background in forensic accounting, adds a unique skill set to the team. Her attention to detail and analytical mindset perfectly complement Arno's expertise. Together, they aspire to transform Hideaways Camp Kuzuma into a place where guests arrive as visitors and leave as friends.
Their vision is to create an environment that radiates warmth and hospitality, ensuring that both guests and staff feel comfortable and welcomed throughout their stay. Arno and Adele's passion for Africa, combined with their commitment to exceptional service, promises an unforgettable experience for every visitor to Hideaways Camp Kuzuma.
Come and experience the magic first hand at Hideaways Camp Kuzuma in Botswana, while you discover the breathtaking wildlife, enjoy luxurious accommodations, and savour the warm hospitality provided by Arno, Adele, and their dedicated team.
Hideaways is a renowned hospitality company dedicated to providing unique and unforgettable experiences in Africa's most captivating destinations. With a portfolio of exceptional lodges and camps, Hideaways offers a range of safari adventures designed to immerse guests in the natural beauty and rich cultural heritage of the African continent.
Read full article here
Booking/enquiries: [email protected]
Give us a call: +27 (0) 21 671 7729