Lewa Wilderness Appoints Small World Marketing To Represent Them In UK And Europe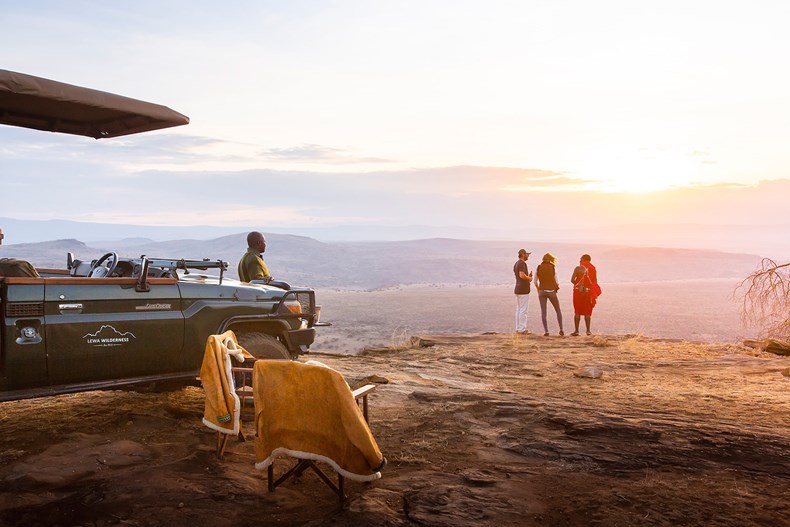 Lewa Wilderness (Kenya) today appoints UK-based specialist agency, Small World Marketing, as its Sales, Marketing and PR representative for the UK and Europe, commencing July 1st.
Pioneers in rhino conservation, and one of the first lodges in Kenya to welcome visitors in 1972, Lewa Wilderness is synonymous with time-honoured safari, skilful guardianship and exceptional hospitality. 
2022 is a momentous year and a double anniversary, marking 100 years since the Craig family set up home in the wilderness of Lewa, and 50 years since paying visitors were first welcomed. With that longevity comes an ingrained knowledge of the landscape, an intuition about the environment, and an empathy of people's profound reactions to it, that is hard to replicate, and it translates to a very unique guest experience. Understanding and communicating the special value of this will be central to Small World Marketing's work with Lewa Wilderness.
In addition to the unique history, a safari at Lewa Wilderness is set apart from others by the sheer variety of experience. Guests can choose from an array of 'steeds' from which to experience the game-rich landscape: their new electric safari vehicles offer sustainable comfort on a classic game drive; Air Wilderness' Waco bi-plane adds a touch of additional glamour and a birds-eye view; the powerful and graceful gait of a horse; the timeless, if more awkward, seat of a camel; or indeed one's own two legs on Walking Wild… Game-viewing opportunities at Lewa Wilderness are as exhilarating and congruous as they are varied. 
Conservation has always come before all else and Lewa Wilderness has had a leadership role in setting up the locally-owned and run Lewa Wildlife Conservancy.
Will Craig, owner of Lewa Wilderness commented: 
"As we approach 50years of welcoming safari-goers to the pristine wilderness that is Lewa it is a really exciting time for us to be working with Anita and the SWM team. At Lewa Wilderness we like to think we benefit from the continuity and experience of generations before, with the forward-looking and ambitious approach that the younger family members embody – and by that I mean our wider Lewa family, including our remarkable and dedicated team. I am confident that Small World Marketing is the right partner to continue to tell our story and convey what it is that is so special about Lewa Wilderness for people to come and enjoy."
Anita Powell, owner of Small World Marketing, commented: 
"Lewa Wilderness' classic, first-rate approach to safari and hospitality is almost legendary in the industry, and their personal and engaging offering couldn't be a better fit with our portfolio of independently-owned, luxury lodges. We're thrilled and honoured to be working with the Craig's and the rest of the excellent Lewa Wilderness team in promoting this distinguished property."
In spite of the challenging circumstances of travel in 2021 the investment in this partnership represents and reflects the confidence in the continuing legacy of Lewa Wilderness and more broadly is a heartening sign of the anticipation of better times ahead for Africa travel which, when travel resumes, is set to soar.