International development organisation Just a Drop hosts a press conference at World Travel Market 2023 for their 25th anniversary.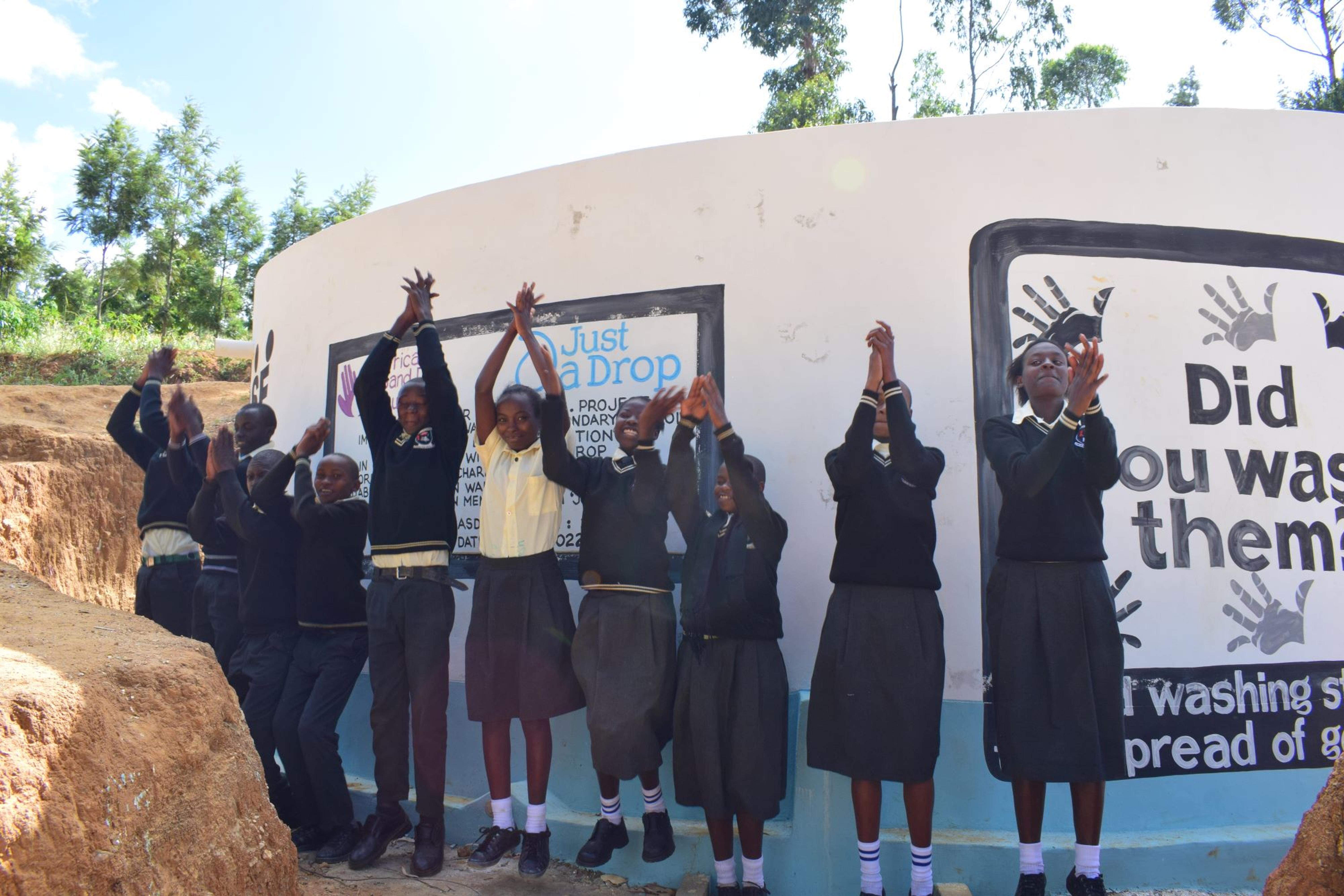 Just a Drop celebrates 25 years since it was launched, with a press conference at this year's World Travel Market. The aim is to reflect on their 25 years in operation and the results they have achieved with the support of the travel industry.
The press conference was open to all World Travel Market 2023 attendees, and was held at ExCeL London's Media Centre, 11:00AM on Tuesday 7th November.
In November 1998, international development organisation Just a Drop was launched by Fiona Jeffery OBE, on the premise that if every attendee at World Travel Market donated £1, they would be able to raise several thousand pounds for providing safe water to people around the world. Hence the name 'Just a Drop', the idea being that no one person is too small to make a difference, helping travel and tourism businesses to give back to communities around the world.
Fast forward 25 years and Just a Drop has raised over £9 million in its history, having reached over 1.9 million people in 32 countries.
Safe water transforms lives and for many of the communities Just a Drop works with, that's just the beginning. Over the years, Just a Drop's work has developed to include menstrual hygiene to keep girls in school, soap making to ensure positive hygiene, income-generating loans to move people out of poverty, and sustainable agriculture, enabling people to grow crops to feed their families, and to sell the excess crops at market, helping them to escape the poverty trap. It's a remarkable story, all with safe water at its core.
Just a Drop couldn't have achieved this without the monumental, generous, and sector-wide support of the travel industry. Companies like Radisson Hotel Group, Euromonitor, Thomas Cook, and Newmarket Holidays have all played their part, with over 200 travel and tourism businesses supporting Just a Drop's mission. At the 20th Anniversary Just a Drop Golf Day alone, £95,000 were raised, with an incredible donation of £55,000 from Jetset's John Bond, marking his own 55th anniversary as a leading travel operator. This was just the latest in a long line of incredible fundraising efforts by the industry in support of Just a Drop and safe water around the world.
There have been several big milestones and events in Just a Drop's 25 years. In 1999, they launched their first disaster appeal to raise money for victims of Hurricane Mitch in Central America, and the following year did the same for the Mozambique floods. In 2010, with the support of the travel industry, they launched 'Just Help Haiti' raising £180,000 and reaching thousands of people impacted by the earthquake there. By 2016, their 200th project was completed in Makeuni County in Kenya.
In 2020, they reached 151,094 people with their COVID-19 response work in Kenya, Zambia, and Uganda. For this, they were awarded the Rathbones COVID-19 Response Award. Today, they are nearing the completion of their 500th project and last year reached 48,600 people.