Exciting Updates at Hideaways Camp Kuzuma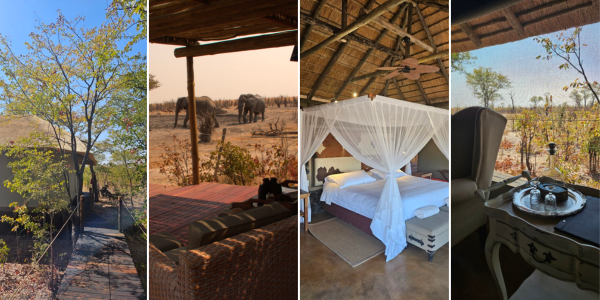 The Hideaways team is thrilled to announce that Hideaways Camp Kuzuma has undergone some exciting changes, and our newly refurbished lodge is now ready to welcome guests. As we continually strive to deliver excellence to our guests, we've implemented some key updates to enhance their experiences with us.
We take great pride in sharing that all our luxurious tents now feature thatched roofs. This decision aligns perfectly with our Hideaways mantra of "touching the earth lightly," as thatch roofs are a natural product that has significantly minimised our eco footprint. Beyond their eco-friendliness, these roofs not only add to the camp's charm but also provide excellent insulation, allowing us to reduce our energy consumption.
In addition to the thatched roofs, we have upgraded all the mesh windows in our tented suites. These new windows are made of a lighter fabric, which allows the African sun to brighten up our tented suites, creating a more vibrant and inviting atmosphere. But the improvements don't stop there.
We have also made significant enhancements to our guests' game viewing experience on our main deck. Firstly, we have extended our deck and updated the flooring of our main area, providing a more spacious and comfortable setting. Additionally, we have constructed a fabulous pergola that offers shade to guests who wish to enjoy armchair game viewing from our main deck. Our waterhole is always bustling with an array of wildlife, and the addition of the pergola has made this experience even more comfortable and enjoyable for our guests.
We are excited about these enhancements, and we look forward to sharing them with you during your visit to Hideaways Camp Kuzuma.