Capture Hwange: Watch Hideaways' Live with Photographer David Rogers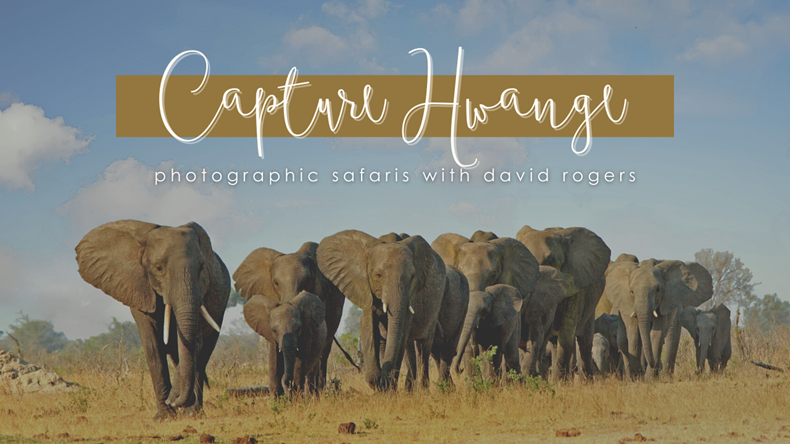 David Rogers has Africa running through his veins, absorbed into the corridors of his mind - captured by the written word as well as through the camera lens. He has explored its landscapes, people and wildlife in all its rich diversity of beauty and untamed character - and has made a career out of his passion for our bold and biodiverse continent. 
Having written his own books which focus on Africa's greatest destinations, as well as writing for prolific travel editorials such as National Geographic, Conde Naste, Africa Geographic and Travel Africa, David Rogers is an expert, and it is an honour to share the conversation stage with him, as we share the love for Africa. 
Garth Jenman, Director of Hideaways, recently spent some time with David at our two properties in Hwange National Park, Zimbabwe; Elephant's Eye, Hwange and Nantwich Lodge. Sign up to join us as they speak into the experience of travelling in Zimbabwe during Covid times, as well as how to use photography to enhance your journey in nature, collecting stories of the wild - finding beauty in the big and small.