A Message to the Custodians of our Wild Spaces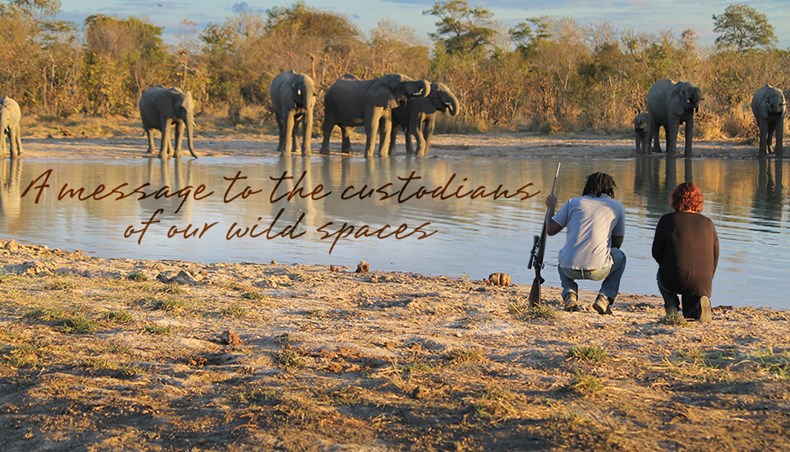 Katja: "When creating 'Spoken Letter to the Travel Tribe,' I was put on the spot by the talented videographer and editor of Rewild, Alistair Danes, with questions so important and meaningful that I struggled to find the words. You know when you get nervous just because what you are doing and trying to communicate means so much?  The question he asked was: "If you could speak to your people at the frontline today, in your concessions, what message would you give them?"
A Message to the Custodians of our Wild Spaces
"Please don't give up on being the custodians of these wild spaces – Be the leaders in your communities – Educate and remind the world of how important it is to protect and future proof our wildlife."  Katja Quasdorf, CEO
Without the people on the frontline of safari operations, the on-the-ground ambassadors of African travel experiences, the tourism industry would not exist. These are the custodians of our wild spaces and natural habitats, and it is through them that we are able to sustain our National Parks and future-proof the wilderness.
CEO Katja Quasdorf reaches out to the team on the forefront of the travel tribe, encouraging those shouldering hardships and fear to trust that the industry remains confident in the return of tourism, and in turn the return of employment and stable livelihoods. We need to educate the world of how important it is to preserve our wildlife, ensuring our wilderness does not suffer future pandemics as it has with Covid-19. If there is any meaning in what we are experiencing, let it be a stop to further encroachment on these areas, emerging from hibernation conservation strong.
As Peter Fearnhead, CEO of African Parks, reiterates, "In protecting our natural assets we are ensuring a legacy of sustainability while creating places worth visiting."
It is essential to maintain functioning wild eco-systems in order to maintain conservation and community development projects which rely on tourist generated incomes; a mutually beneficial relationship. Katja extends gratitude to those on the frontline, and motivation to continue to be the leaders in their communities, to educate and devote time to the future of wildlife, in preparation for the future of tourism.
We extend this question to the rest of the travel tribe, "What message would you send to the tribe on the frontline?"