Wilderness Safaris Supports Community Empowerment Initiatives in Zimbabwe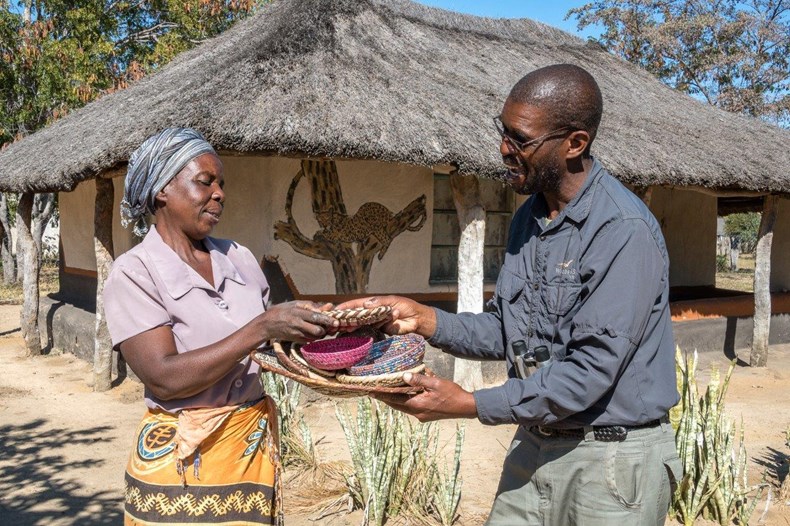 Despite the global COVID-19 pandemic, Wilderness Safaris continues to invest in community empowerment initiatives through its ongoing commitment to ensuring that its community partners receive the full benefits of ecotourism. The company has recently committed significant funding from its Group Sustainability Fund to its non-profit partner, Children in the Wilderness (CITW), to roll-out three new income-generating projects in Zimbabwe in 2020.     
In addition to glass-crushing and recycling, and paper-making groups already supported by CITW, the following three additional projects have been identified by CITW, in partnership with its local communities, to help drive employment opportunities and improve livelihoods:
The construction of community halls in Jabulani and Nganyana communities to provide a safe, shaded space for women's groups to run their glass-crushing, snare jewellery and aluminium recycling projects. The halls will be multi-use structures, providing a market place for the groups to sell their products to guests who opt for the village visit activity from Wilderness Safaris Little Makalolo in Hwange, as well as a place for community meetings. 
Repurposing snare wire to make jewellery that can be sold in Wilderness Safaris' camp curio shops, as well as more widely in tourist centres.
Recycling aluminium cans into buttons, zips and other products.
"We are delighted to have received this additional support from Wilderness Safaris at this otherwise difficult time", says Sue Goatley, CITW Regional Programme Coordinator for the company's Zambezi Region. "Our teams cannot wait to get started on these projects as soon as the current situation changes, and we can meet with our community partners to launch these income-generating projects in more detail".