Wilderness Safaris Drives Reforestation Project in Linyanti Wildlife Reserve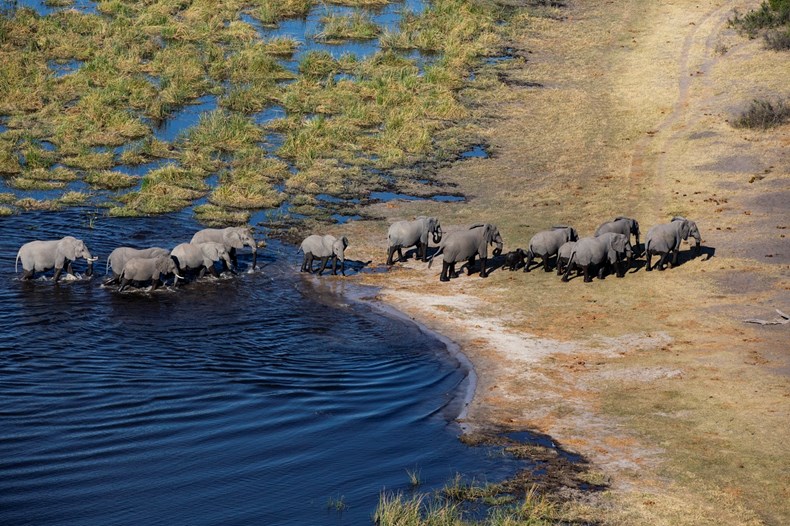 As part of its biodiversity efforts in the Linyanti Wildlife Reserve, Wilderness Safaris has constructed a new tree nursery near King's Pool and DumaTau camps. The new saplings from seeds of trees within the reserve will be planted all around, as well as inside, the footprint of the camps, to ensure the longevity of the floral diversity in the area, which is essential to this game-rich corridor.
Jacques Moorcroft, Project Manager for Wilderness Safaris' Linyanti Wildlife Reserve says, "The Linyanti has one of the world's largest elephant meta-herds, and with the many other species passing through seasonally, requires sensitive conservation initiatives that contribute to the sustainability of wildlife and the area itself".
The nursery is located at the solar plant at King's Pool, where easy access to utilities will ensure the saplings thrive. Using recycled, upcycled and leftover construction material from refurbished staff villages and the new DumaTau and Little DumaTau camps, opening in April 2021, the nursery will be used to protect saplings before they can be planted in the concession. There are already jackalberry, knobthorn, African mangosteen, mahogany, buffalo thorn, marula, baobab, strangler and sycamore fig, birdplum, Kalahari apple leaf and camelthorn saplings in the nursery – all of which are endemic within this area.
"We are very proud of the hard work that has gone into this project and guests at all our Linyanti camps are welcome to take a tour of the nursery while at the solar plant. Once the trees have grown to the point of planting we will be inviting guests to plant their own tree within the Linyanti Wildlife Reserve," concludes Jacques.