Wilderness Safaris' COVID-Relief Drive in Namibia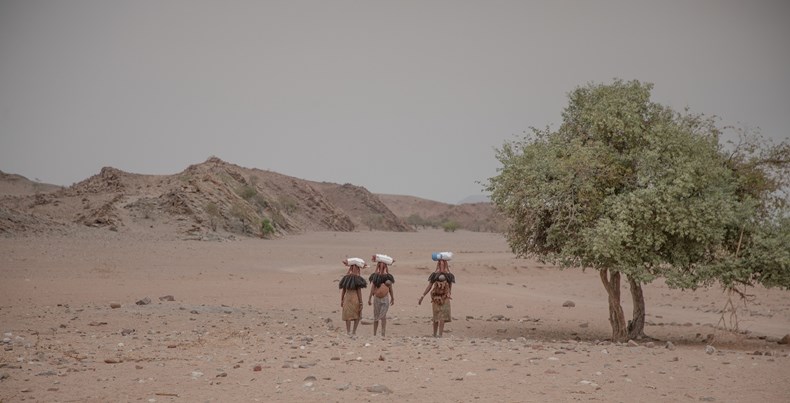 Wilderness Safaris Namibia distributed 400 food hampers to vulnerable families in the country's north-western Kunene Region in the first week of September, as the company's Conservation Heroes COVID-19 relief drive continues to provide vital support to communities throughout southern Africa.
Working closely with local authorities, the hampers were delivered to 400 families in five conservancies, including Doro Nawas, Torra, Anabeb, Sesfontein and Marienfluss. Wilderness Safaris works closely with these conservancies in the north-west, where most of their Namibian lodges are located. A devastating drought has already destroyed many livelihoods here and, for many families, tourism had become their only source of revenue before COVID-19 struck.
"In March 2020, when Namibia's borders closed to international tourists, the country's tourism industry came to a standstill. Communities living in Namibia's most remote areas, who depend on tourism for their livelihoods, have been severely affected," notes Agnes Tjirare, Wilderness Safaris Namibia Culture and Community Coordinator for Children in the Wilderness.
"We travelled to these remote areas over a span of six days, covering 2 100 km to distribute the much-needed food parcels, with the assistance of Wecke & Voigts Wholesalers", continues Agnes.
Generously donated by the Wilderness Safaris Chairman's Foundation the 400 hampers, valued at USD 15 000, can sustain a family of four for a month, and contain essential groceries, including maize meal, salt, sugar, rice, cooking oil, soup and soap.
To watch a short video showcasing Wilderness Safaris Namibia's COVID-Relief efforts, click here.