Wilderness Safaris Botswana Supports Community Partners During Covid-19 Lockdown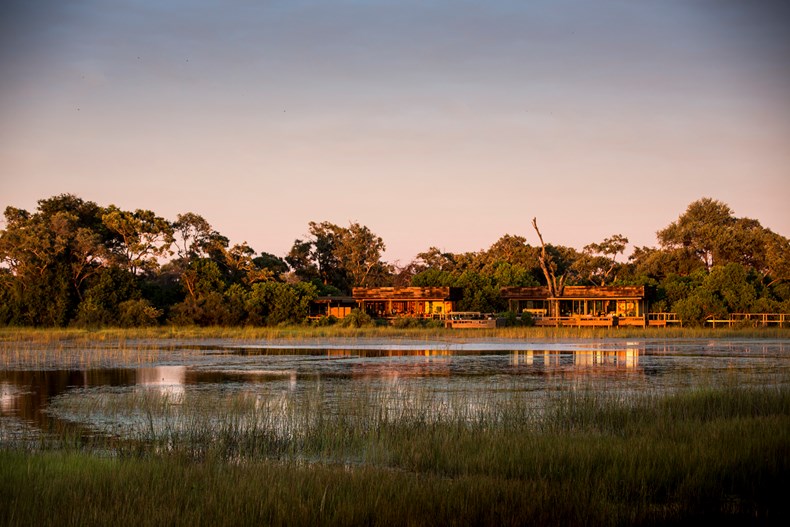 Furthering their core commitment to driving community empowerment in Botswana, Wilderness Safaris and Wilderness Air have donated essential supplies worth P33 000 to its long-term Vumbura Concession partners, the Okavango Community Trust (OCT), in collaboration with the Ministry of Health. Wilderness Safaris also donated food hampers and hand sanitisers worth P27 000 to 80 families in the Sankoyo community last week, with both donations greatly assisting their neighbours around the Vumbura and Santawani concessions during this difficult time.
"These significant donations form part of our commitment to our long-term community partners, and to help where we can and where the need is. During these uncertain times, it is vital to work closely together to combat COVID-19, and to assist our Government partners in their efforts to ensure that our communities are safe, healthy and receiving the support required to get through this lockdown and beyond", notes Kim Nixon, Wilderness Safaris Botswana MD.
In collaboration with the Ministry of Health, community leaders, and other individuals, the COVID-19 Committee of Seronga compiled a list of essentials for the OCT, including items such as toilet paper, tissues, detergents, sanitizers, rubber gloves, as well as antibacterial body- and hand soaps. Wilderness Safaris then purchased these materials and was assisted with a generous donation from Project Sanitise Maun – a small committee that has secured funding from the Maun community to procure and distribute sanitizer within the local region. Wilderness Air donated the flights and use of two aircraft, valued at about P22 000, to deliver these much-needed items to this remote corner of the Delta. The donations will be distributed to residents of the villages that form the OCT: Seronga, Eretsha, Beetsha, Gudigwa, and Gunotsoga.