Wilderness Safaris Botswana Pioneers Community Farming Project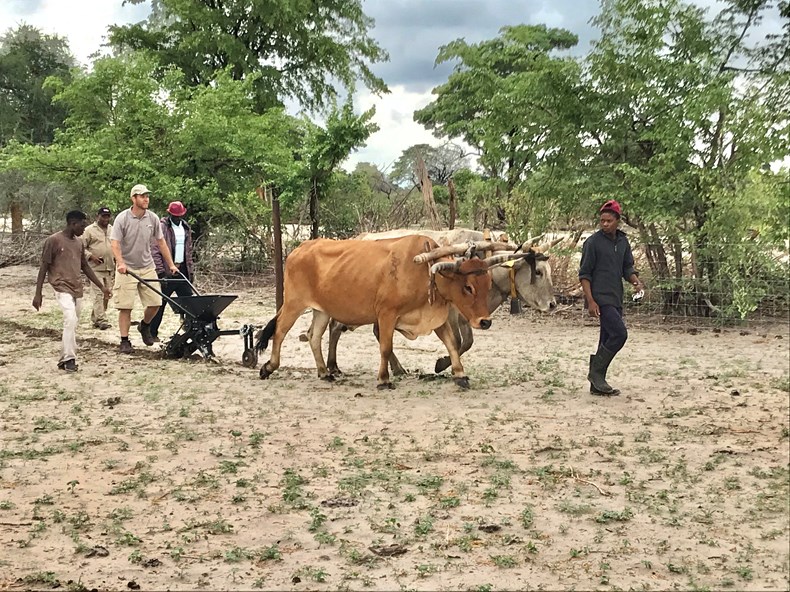 Wilderness Safaris has invested over P800 000 into a local conservation farming project that aims to mitigate human-wildlife conflict and generate income for community members of the Okavango Community Trust (OCT) villages adjacent to the Vumbura Concession. Together with Ecoexist and the Ministry of Agricultural Development and Food Security, Department of Crop Production, they will guide the farmers on developing communal plots into cluster farms to produce staples such as beans, maize, millet and sorghum.
"We're proud to work with organisations that share our values and want to make a tangible difference to local communities. The project will not only mitigate human-elephant conflict, with the addition of 35 elephant-aware farmers on the peripheries, but will also help the farmers earn a living. Wilderness Safaris is offering to procure the produce at full market rate plus 10%, while assisting with entry into a bigger market. The surplus received will be channelled directly to the 127 participating community members", says Wilderness Safaris Botswana Cultural and Community Relationship Manager, Lesh Moiteela.
Wilderness Safaris' financial commitment to the project includes P150 000 for the agricultural machinery use, P280 000 for the ploughs, and at least P250 000 on staff salaries. Another P150 000 was sponsored for tractor use, drivers and the transportation of goods around the country. The milling machines will be utilised by the OCT villages of Beetsha, Eretsha, Gudigwa, Gunotsoga and Seronga, as well as Sankoyo, where Wilderness Safaris currently has another conservation farming project underway with its community partners.
With their love of all things fresh and nutritious, it is predominantly elephants that invade village farms, which often have no solid structures to help prevent such encroachment. "We anticipate the project will make a big difference when it comes to reducing human-wildlife conflict, as it is easier to secure one big plot as opposed to many scattered plots. This ensures that as little of the produce as possible is lost", notes Lesh.
Click here to learn more.