Wilderness Botswana Appoints Caretaker Managing Director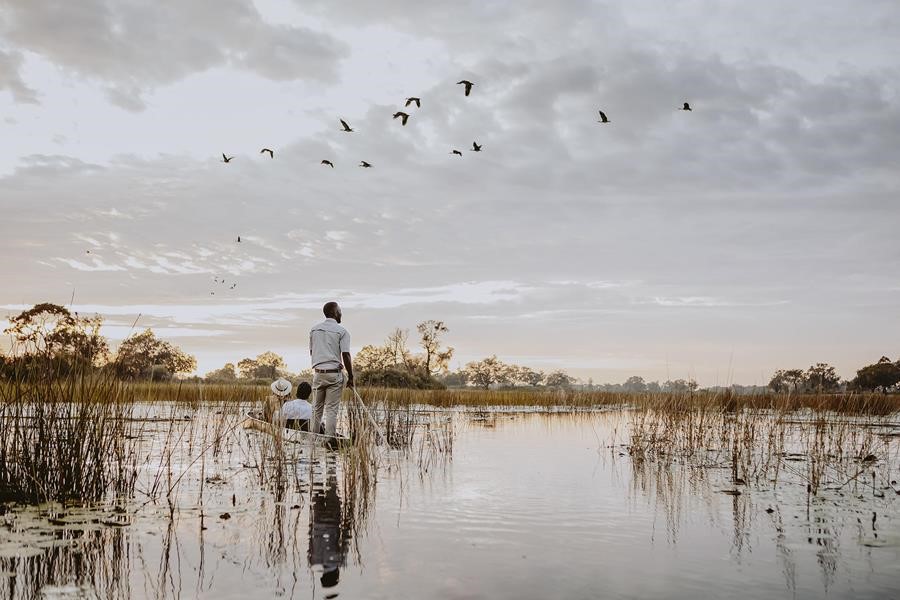 Wilderness is delighted to announce the appointment of Joseph (Joe) Matome as Caretaker Managing Director of Wilderness Botswana, as of 1 November 2023. With immense experience and skills in the conservation tourism industry, Joe will provide the guidance needed to lead the business over the next several months, while also playing a key role in searching for, and the appointment of, a substantive MD.
"Wilderness has chosen not to rush this process, to ensure that we find the right leader for this very special business. In the meantime, we are privileged to welcome Joe, an extremely accomplished senior Motswana, to our talented Botswana team, and to assist in finding the right candidate. Joe has a long history of trust and leadership in complex situations and this experience will be invaluable to Wilderness", noted Kabelo Binns, Wilderness Botswana Board Chairman.
Joe is no stranger to the tourism and conservation sector, having been the lead for the Debswana Tourism Project, Masedi Farming Initiatives and many others. Today these projects are a blueprint for businesses across Botswana. He is currently the Chairperson of the Kalahari Conservation Society, the oldest and most influential Botswana-founded environmental organisation in the country. Joe is also a member of the Board of Governors of the Mokolodi Wildlife Foundation, and has held a number of board and related positions in the public and private sectors, such as acting Chairperson of the Finance Committee of the Botswana Qualifications Authority (BQA).
In addition to his many qualifications and his vast experience, in September 2022 Joe was approved and accepted by the Institute of Directors of South Africa as a Certified Director, where he is currently a member in good standing.
"We are thrilled to welcome Joe to the Wilderness family, and to have someone of his stature, capabilities and experience to lead and guide our Botswana business through this next important phase of the company's history", added Kabelo.
"We are confident that Joe's unique set of skills will ensure we set up our business for success well into the future. Joe has a deep love for conservation, communities and safari, all the attributes of a great Wilderness team member. The future looks very bright for Wilderness Botswana", he concluded.