Watch our latest Hideaways presentation: Introducing Mogotlho Safari Lodge, Khwai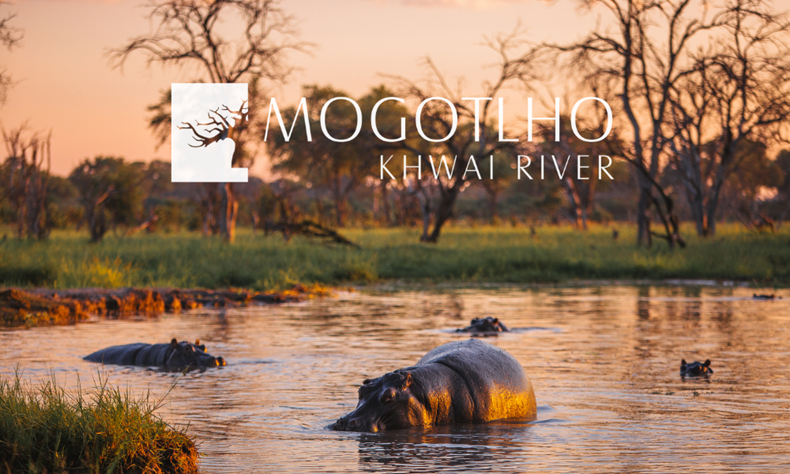 Watch our latest live presentation celebrating the launch of our new partnership with Mogotlho, Khwai River. Hideaways Director Garth Jenman shares the conversation stage with lodge owner Rex Kelly, and manager Brendon Newton, welcoming the property and its team with anticipated excitement in sharing this unique piece of Africa.
Set in the heart of a 50 000-ha private concession, on the meandering river of Khwai, Mogotlho Safari Lodge delivers exceptional, uninterrupted and scenic opportunities to observe a healthy and abundant ecological community. Khwai is a pearl on the borders of Moremi National Park and Chobe Game Reserve, setting the scene for exclusive wildlife encounters in the untamed and enchanted wilderness of Botswana. Being the life-source of the surrounding grasslands, forests, floodplains and lagoons, its riverine habitat attracts a biodiverse ecosystem – a year round invitation to nature.
The lodge has undergone an extensive eco-conscious refurbishment and rebranding, now emanating Hideaways' vision of creating uniquely positioned safari experiences, while touching the earth lightly. Built on the foundations of ethical and eco-tourism, Mogotlho is also involved with the nearby Mababe Community, ensuring sustainable and integrated projects benefitting livelihood and conservation.
Click here to learn about and celebrate positive travel transformations, ending 2020 with new possibilities and opportunities, showcasing Mogotlho in the Hideaways collection – creating life-changing experiences.