Walking with Gibb's Farm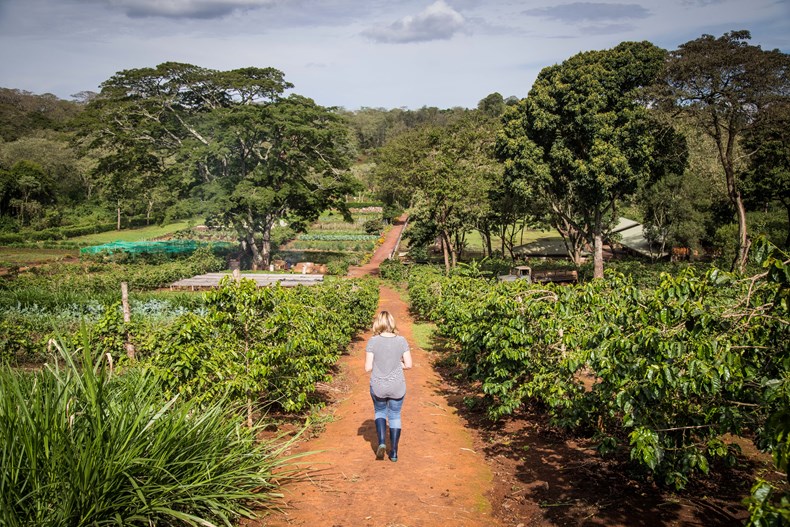 On foot, with the smell of damp earth in the forests and the call of birdsong in the gardens, immerse your senses. Each step promises a new memory and we encourage our guests to explore Tanzania from more than a safari vehicle. Step outside and truly discover what it is to be in Africa.
From longer safari walks, to gentle morning strolls through our organic farm and time with a traditional healer, we offer a host of options to suit every fitness level and cater for a diverse range of interests.
Farm & Bird Walks: Explore everything Gibb's Farm has to offer from verdant gardens to the beautifully wild birdlife. With 50 acres to explore and endless time, enjoy Plantation, Farm, Garden or Bird Walks.
Cultural Walks: Discover the traditions and true essence of rural East African life through a walk around our neighbouring village of Tloma or time with a traditional healer in the forest.
Ngorongoro Crate Walks: Walk out of our backdoor and up to the Ngorongoro Crater Rim. 6 - 7 hours
Waterfall / Elephant Cave Hike: Walk through the Ngorongoro Conservation Area forests and discover a waterfall with views across the Great Rift Valley and historic "caves" created by elephants, 2 hours.