Vayeni helps champion #Ride4Rangers effort through its Zambesia Conservation Alliance involvement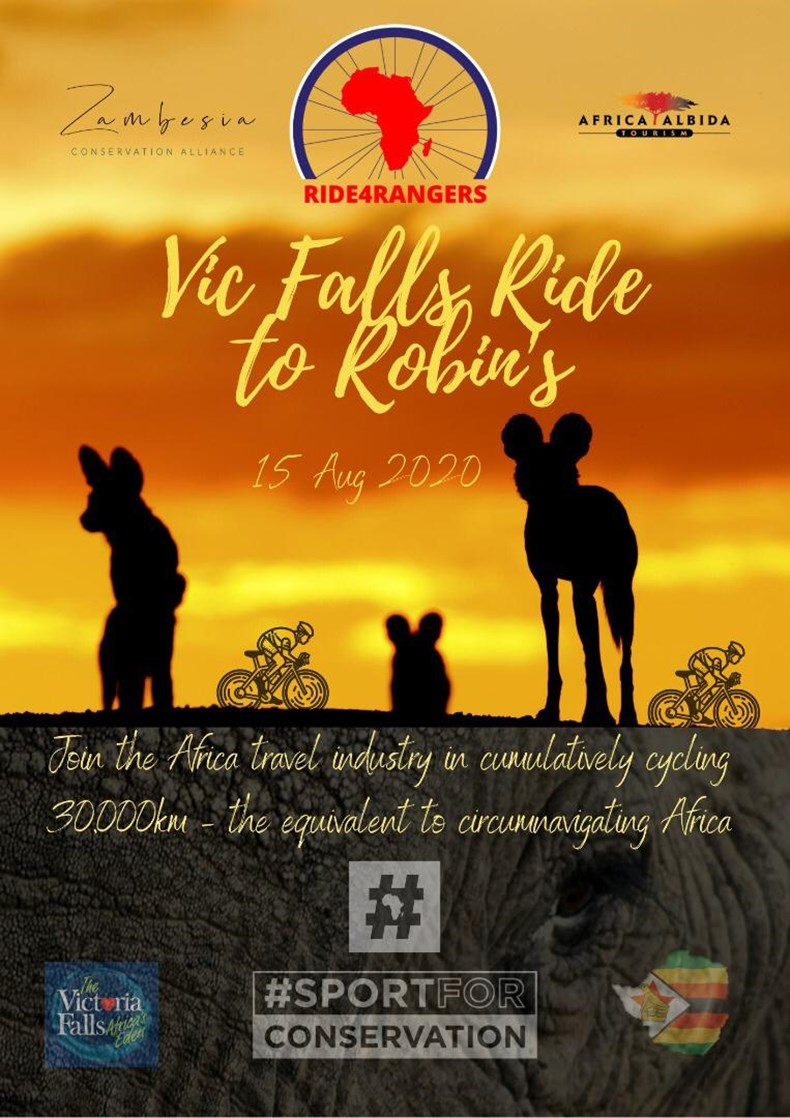 Luke and Suzanne Brown from Vayeni co-founded the Zambesia Conservation Alliance (ZCA) together with Robin Brown from Cansaf.  ZCA creates awareness for conservation of wildlife and habitat in Africa through its #WeShareAfrica and #SportForConservation movements. It also channels out support to its selected and deserving outreach partners in the region.
ZCA were appointed official ambassadors of #Ride4Rangers for Zimbabwe with respected partners Africa Albida Tourism and Africa's Eden. "We have been given the distinct honour of taking on this role as Zimbabwe ambassadors for #Ride4Rangers.  We are very proud of what we have achieved for conservation in this region, which has come through creatively narrating the story of frontline conservation to a global audience" says Luke Brown.
The ethos behind Ride4Rangers, which is encapsulated on Ride4Rangers website says: "Across the world, every one of us is experiencing the impact of COVID-19. In Africa, the halting of tourism has had a devastating economic impact which is threatening the livelihoods of millions of people, as well as the future of the continent's iconic wildlife such as elephant, rhino and lion. The Africa travel industry is coming together to Ride4Rangers by embarking on a cumulative 30,000km bike ride to raise vital funds to support rangers who are the first line of defence to protect endangered species but in many places, there is no longer the funding for them."
On Saturday 15th August, Luke and Suzanne joined a team of riders from Victoria Falls on an adventurous ride to Robins Camp in Hwange all in support of the #Ride4Rangers cause.  WATCH THE VIDEO. 
Luke goes on to say "Our movement #SportForConservation has allowed people from any location to join hands and get behind initiatives such as #Ride4Rangers and the recently completed #WalkingForWild challenge.  We have created simple virtual platforms with calls to action and harnessed social media to drive the message and be all inclusive.  Anyone, with little effort, can make a difference for Africa's wildlife and habitat.  That is the best thing about it!"
To find out more about what ZCA has achieved in recent months please have a look at the most recent PROGRESS REPORT.