"Two feet move your body four feet move your soul." – African Bush Camps Horse-back Expedition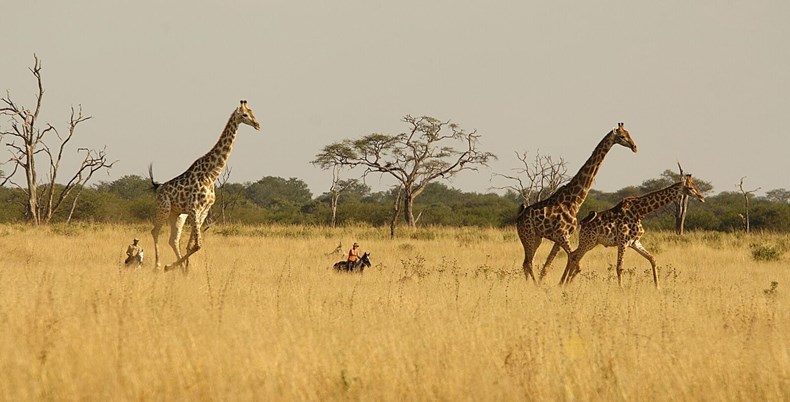 Roam through the wild, dense teak forest and the wide-open plains of Hwange National Park, on a mobile horse-back safari with African Bush Camps.  This allows for a unique perspective, and we are excited to offer you this thrilling expedition. Guests will explore the contrasting landscape, in the most authentic way, pioneering through the pristine wilderness. With expert guides and horses, this is an experience with wildlife like no other; wander alongside wild animals, travel with the sun and hear the drumming of hooves, meandering through the land.
Join African Bush Camps for 7 nights on, Ride Hwange, Horse-back safari where there are no set routes or paths to be followed. Enjoy the luxury to explore an area seldom marked by hoof beats, be in tune with nature as rides are orchestrated according to the weather, wildlife movements and riding abilities of each group. The final night of safari will be spent at African Bush Camps Meru styled camp, Somalisa Expeditions.
Your safari will be complete with hot showers, fantastic food, and delicious wine. Join us and move your soul.