True Guest Involvement with Hideaways' Community Upliftment Experience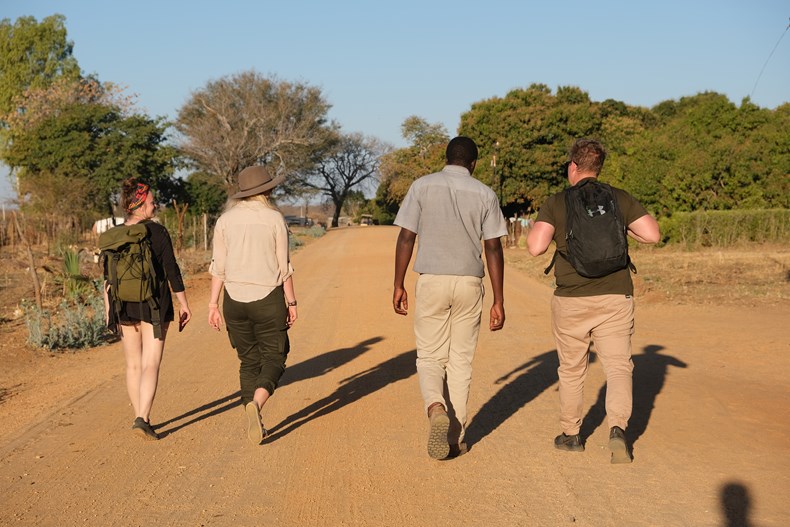 The Community Upliftment Experience at Elephant's Eye, Hwange sees guests engaging with the local community in reality. We introduce guests to the entrepreneurial women behind the Thandanani Sewing Project and help engage with the headmaster at Dingani Primary School.
This way, interested and open-minded safari travellers learn about the incredible resilience and generous spirit of the Zimbabwean people and how a vacation to Zimbabwe and operating on the ground impacts the life of the communities.
As an eco-lodge, we recognise the importance of community integration when it comes to responsible safari travel. Increasingly, travellers are actively seeking out ecotourism options as they become more conscious of the effects of travel and tourism on the environment.
One of our recent guests was so moved by this activity that he made a video of his experience. We feel that it perfectly captures the spirit of rural Zimbabwe, to watch it please click here.