Tracking for Wildlife Monitoring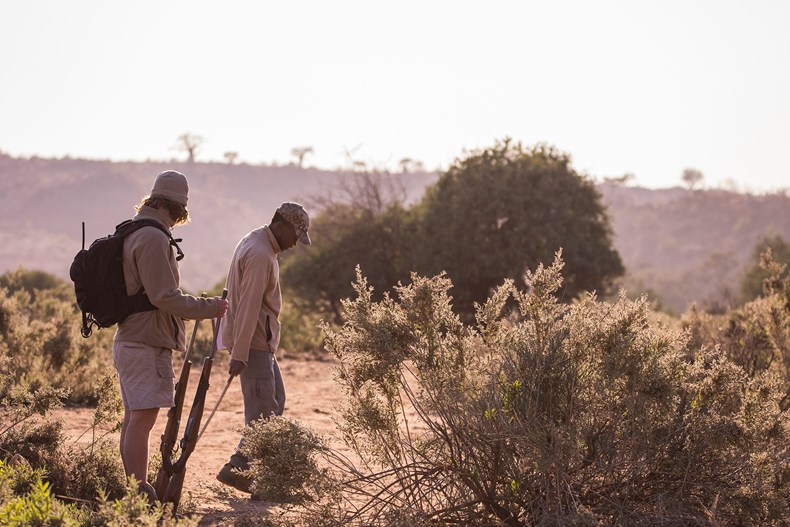 EcoTraining has launched a new two-month tracking course in 2021 that includes modules revolving around monitoring rhinos, lions and leopards in the wild. 
The first 55-Day EcoTracker: Wildlife Monitoring will take place at Selati and Pridelands game reserves in South Africa. "It's a first for Africa, and we think it will be a very sought-after course," says EcoTraining Sales & Product Manager Corne Schalkwyk. The course is a comprehensive 55-day, animal tracking course that thoroughly introduces animal tracking and its conservation management applications, immersing participants in actual animal tracking projects. The course will also include 3 specialist weeks focussed on Tracker for Wildlife Protection (Anti-Poaching), Tracker for Animal Monitoring as well as Leopard Habituation
"Wildlife tracking skills allow one to enter the secret lives of animals. To read the signs of nature. A competent
tracker makes for a great nature guide" said van den Heever, who is also the Director of EcoTraining.
Tracking has relevance in the eco-tourism, wildlife protection and animal monitoring sectors of the conservation industry. The course itself includes theoretical modules to supplement the practical learning in small groups of no more than 8 participants and is split over 2 camps, to maximise the participant's exposure to different wildlife, habitats and biodiversity. EcoTraining is proud to have Norman Chauke (Certified NQF4 Lead Tracker) as the host for the course, with world-renowned tracker Renias Mhlongo who will be making guest appearances on the course. The expert Shangaan wildlife tracker believes tracking plays a vital role in learning about nature."There is no better way to learn about nature than to track animals. When we track, we connect deeply with the wilderness".
EcoTracker is another example of EcoTraining's aim to contribute to the preservation of Africa's indigenous knowledge through education.
For any enquiries on EcoTracker, please contact EcoTraining on email [email protected]