Tourism safety a top priority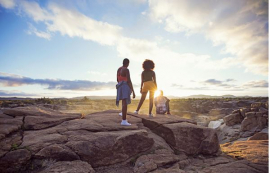 The National Tourism Safety Strategy is aimed at fostering a public-private sector partnership to address issues of tourism safety in a more coordinated manner.
"The measures aim to provide an enhanced visitor experience and in the long-term, change perceptions of South Africa as an unsafe destination," Tourism Minister Patricia de Lille said on Tuesday.
She was addressing members of the Diplomatic Corps in Pretoria on tourism safety issues.
De Lille explained that the National Tourism Safety Strategy is centered on three key themes which include proactive measures, responsive measures and aftercare programmes.
"It is about putting in place mechanisms to ensure that tourists, both domestic and international, feel safe even before arriving at the destination," she said, adding that the mechanisms seek to ensure quick and effective turnaround time to attend to tourists in distress should an incident of crime occur.
"This is about stakeholder coordination and communication in terms of messaging and protocols to follow. We have since set up a committee led by the private sector under Tourism Business Council of South Africa (TBCSA) to develop clear Crisis Management Communications Plan and Protocols.
"This will ensure that there are clear protocols in place during an incident and that the messaging is same," de Lille said.
The department has also signed a Memorandum of Understanding (MoU) with the South African Police Services (SAPS) on collaboration towards the prevention, investigation and combating of crimes impacting on the tourism industry and the safety and well-being of tourists
Source: SA News