Tourism in Equatorial Guinea: the first fam trip and the online visa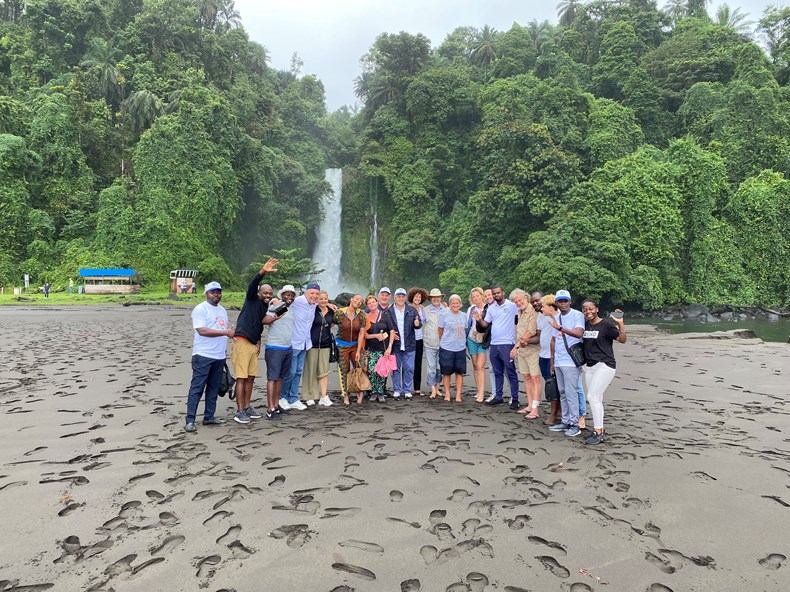 In the Tourism Opening Project in Equatorial Guinea, under the vision, leadership, and sponsorship of H.E. the Vice President of the Republic, with the assistance of the Secretary of State in charge of Tourism Exc. Catalina Martínez Asumu and Luxury Hotels Management founder & CEO Mr. Vincenzo Presti with his group and Guineatur team, from June 20 to 26, 2022, the first Italian group of international tourism experts has arrived in the country: tour operators, travel agents, event organizers, wholesalers, global sales providers, consultants, and public relations agents has visited the best places of tourist interest with the aim of exploring and discovering in first person, the great tourist potential of Equatorial Guinea, presenting recommendations for the correct opening of the country to tourism.
Equatorial Guinea's ambitious project to open up to world tourism goes on with the next fam trip, when the country will receive experts from the African Tourism Board next September. In continuity with the tourism opening project, Teodoro Nguema Obiang Mangue and his team will work with the company VFS-GLOBAL «Visa Facilitation Services Global», the world's largest specialist in technological services and outsourcing that works for governments and diplomatic missions.
With this agreement, Equatorial Guinea approaches the execution of one of the largest projects it has to diversify the national economy; and as Nguema Obiang Mangue promised, in his conversations with the tour operators that visited the country, the implementation of the online visa must be a reality, receiving its first tourist with an online visa on February 1, 2023