The Kavango Zambezi Trans-frontier Conservation Area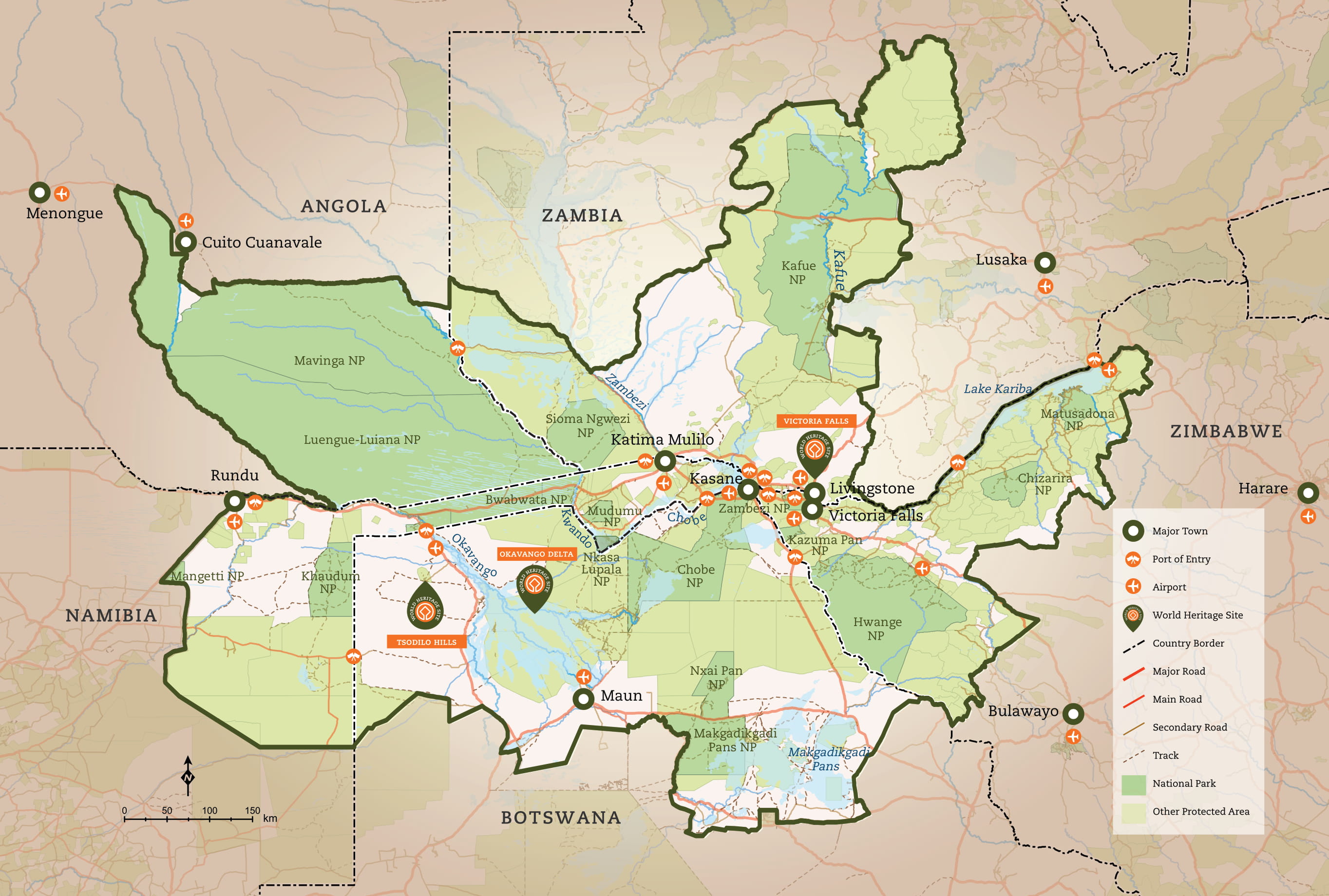 Ethos are delighted to announce that they have been appointed to provide tourism marketing services to KAZA TFCA (The Kavango Zambezi Trans-frontier Conservation Area).
The general objective of the consultancy is to develop and implement a tourism marketing campaign for the KAZA TFCA, through a consultative process with the National Tourism Organisations / Tourism Boards, Destination Marketing Organizations, wildlife and parks authorities, the tourism private sector, and other tourism stakeholders.
KAZA TFCA is the world's largest terrestrial TFCA at approximately 520,000km². Occupying parts of the Okavango and Zambezi River basins, it encompasses areas within the borders of its five Partner States comprising the Republics of Angola, Botswana, Namibia, Zambia, and Zimbabwe. The KAZA Treaty, as signed by the Partner States in 2011, formally established the TFCA which includes 36 formally proclaimed national parks, a host of game reserves, forest reserves, game management areas, communal lands, and conservation and tourism concession areas.
We are looking forward to working with the travel trade to enable us to achieve our objectives.
For more information please contact [email protected]