The hippo loves Tongabezi's new pool and gym area
It's been a year of stop-and-start building, ensuring that Tongabezi guests were inconvenienced as little as possible by our dreams of bigger and better but also healthier, but finally, the new pool and gym are complete.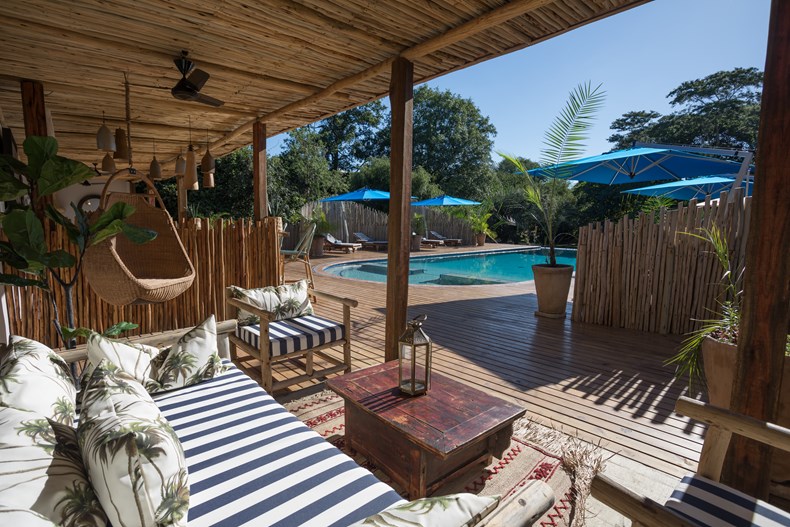 Tongabezi is on a bit of a health kick, so the next step is going to be putting in an outdoor gym for our staff. For now, these new additions ensure that any health-conscious, vitamin-D deprived, or cocktail-craving guest will always have everything that they need. The pool is 15 meters long and surrounded by adaptable sun-loungers, and guests don't even have to walk to the main lodge for a drink because of the handy cocktail bar and chill zone right beside the pool. The new gym is run by Anusa, who is always more than happy to provide personalized exercise suggestions and take you through the Tonga stretch (which, despite what he might say, feels a lot like yoga!). 
Placed behind our Garden House, this space of sunshine and gorgeousness is at least fifty meters of raised paths away from the Zambezi River banks, and yet it only took a week for our resident hippo to wander over and check it out. Sadly we've had to block off his entrance to the main garden, but since he didn't leave any disparaging offerings behind we're assuming that means he approves. So far our guests do too!