'The Elephant in the Room' Talk Series has launched to deliver hard facts and key takeaways from the front line of conservation and tourism in Africa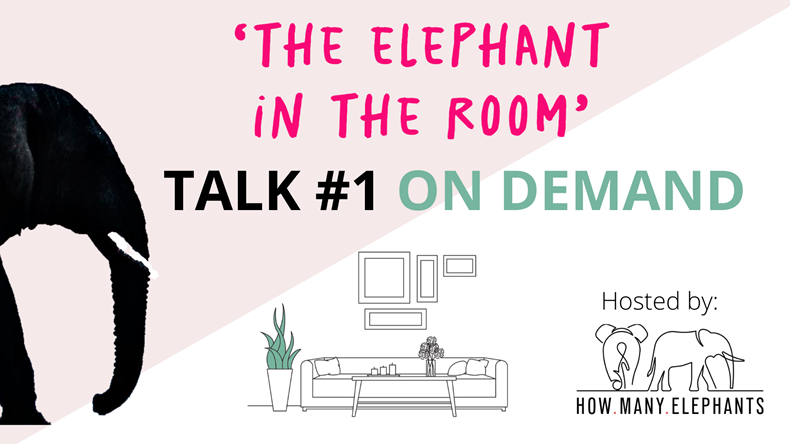 A surge in wildlife poaching in Africa is expected, following the collapse of eco-tourism in Africa. But what is actually happening "on the ground"? 
UK registered charity, How Many Elephants, has launched 'The Elephant in The Room' talk series to deliver accurate reporting from the front line of conservation and eco-tourism in Africa to the media.
The first talk, now available on demand, looks at how the collapse of eco-tourism in Africa is impacting the rural communities and the wildlife. Prominent minds in conservation and travel are brought together, including, founder of How Many Elephants, Holly Budge, who highlights the important role elephants play as a keystone species. Holly states: "Losing these important ecosystem engineers will be of extreme detriment to the environment and beyond; If the elephants go extinct, entire ecosystems could follow."
Holly also speaks about the vital work of the rangers on the front line and how they need our support now more than ever: "It was a rare privilege to immerse myself with the Akashinga Rangers in Zimbabwe and The Black Mambas in South Africa. I was able to learn what motivates these pioneering women to pursue their multifaceted roles as protectors, educators and beacons of hope. They are changing attitudes towards the role of women in Africa and beyond. Navigating the fundraising space is challenging right now. Talking about conservation issues when humanitarian issues are happening simultaneously is challenging too but the bigger picture remains; Covid-19 has demonstrated that nothing exists in isolation and everything is connected. Whether we are talking about climate change, biodiversity loss or Covid-19, it all relates to our fragile relationship with nature".
Niall McCann, National Geographic Explorer and Biologist, gives an impassioned talk, speaking about his work as founder of National Park Rescue in Zimbabwe. They have succeeded in transforming a poacher's paradise into a thriving park, with well trained and motivated rangers. 
Many safari lodges that offer protection to wildlife have been forced to reduce operations or close their doors. Beks Ndlovu, founder of African Bush Camps, says: "As a number of our camps are located in remote areas, it's impossible to leave the properties unattended. We want to keep our staff motivated, oversee the surrounding environment and help protect the wildlife roaming our properties. We also have a responsibility to preserve our resources and continue giving back to our communities".
'The Elephant in The Room' Talk #1 is now available on demand for a donation of £10 which will support rangers on the front line in Africa, including the Black Mambas and Akashinga. 
The second live talk in the series is on June 25th at 4pm BST, where Holly Budge will be in conversation with world renowned conservationist and green safari pioneer, Colin Bell. They will be talking all things wildlife conservation and why community-based tourism is vital for wildlife conservation in Africa. REGISTER HERE
Members - please login to access the promo code and view the video below
ATTA Members can view this video free of charge by following these simple steps:
Click 'BUY' on the above video
Login using your email address, Facebook or Google accounts
Enter the following promo code HMEATTA_100
Watch the video