Taking the iconic Virunga Lodge to new heights!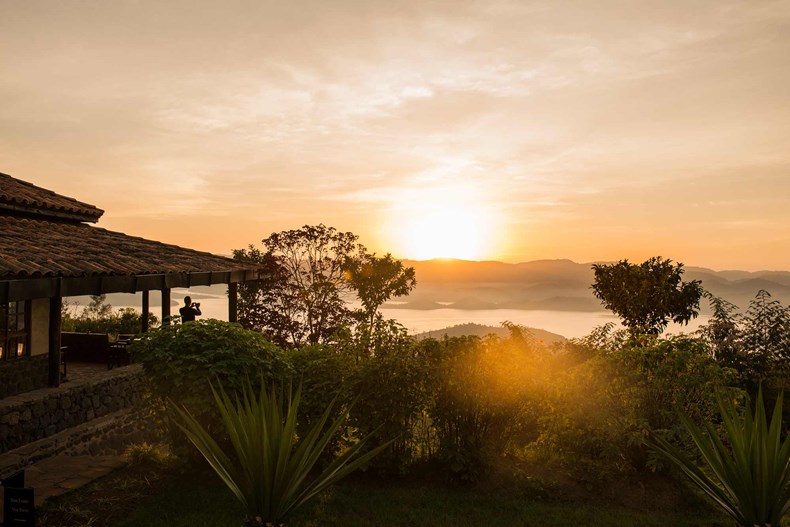 At the start of a super-busy season, we look forward to welcoming guests to the world renowned Virunga Lodge, the first international lodge to be built near Parc National des Volcans in Rwanda 2004. The property inspired the relaunch of gorilla tourism in Rwanda. 

A vintage experience, much loved and quietly and confidently reaching new heights.
Guy Krenzer and Stephane Chicheri, renowned chefs from Le Nôtre in Paris for whom food is an art, have been working with our chefs curating a new breakthrough in Rwandese inspired food.
A new gastronomic journey is to be launched for the season!
The public areas face the majestic Volcanoes and shimmering lakes and have definedRwandese Afro-chic since the Lodge first opened in 2004.
The understated, timeless, distinctive style has been updated in a subtle way without losing its essential character. 
The vibrant colours and textures of local fabrics and artefacts reflect the warmth and exuberance of the cultures at the heart of Africa.
The new Ikirunga Spa is set to open in July 2018. Details of the special soothing experiences will be unveiled shortly. 
The Dian Fossey Map Room, with its permanent exhibition charting the 'Conservationists and Explorers of the Virunga Volcanoes' is available for private events. 
As part of their stay at Virunga Lodge guests share community projects ranging from the 'One Sheep per family' project' to the new micro finance savings scheme.
Click here for the stylish photographic essay that Robin François from Studio X in Paris has created of the Volcanoes Lodges! 

We look forward to welcoming you to the magical world of Virunga!