St Helena prepares for exciting shoulder season with whale watching and Halloween tours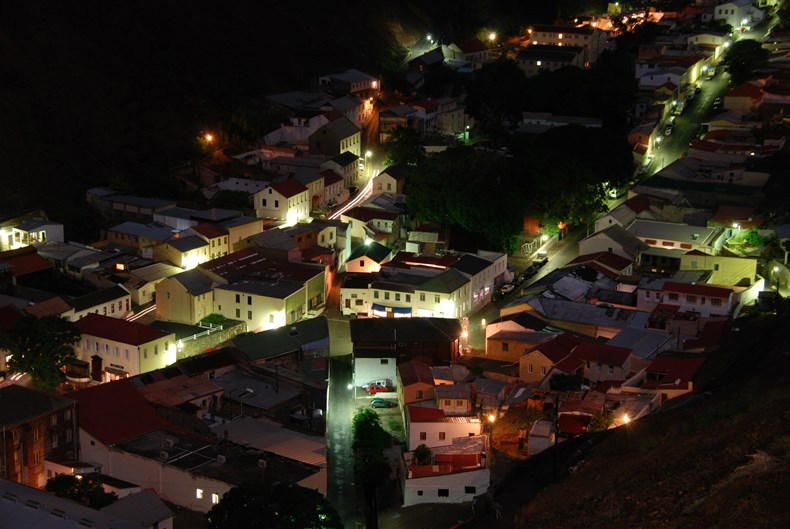 Many visitors to St Helena might be drawn in anticipation of the annual visit of whale sharks between December and March, but the south Atlantic island is preparing for an exciting shoulder season during their spring months of September, October and November, with plenty to offer visitors.
Although often seen as the coolest months of the year on St Helena, temperatures on the island typically remain between 15°C and 26°C. August to December is also the best time of year to see Humpback Whales, who migrate to the island's waters every year at this time to give birth to their calves, and these energetic marine creatures can often be seen breaching above the waves just offshore.
For those on the lookout for something different, the remote South Atlantic island of St Helena is also launching a new set of tour itineraries exploring the island's historic, most haunted and spookiest spots to thrill and excite visitors looking for a chilling experience to coincide with Halloween.
Upon arrival, guests embarking on the new seven-day Haunted History & Heritage Tour will be led on an insightful expedition with visits to ancient sights of the island such as Napoleon's island residence, Longwood House, where visitors can experience for themselves how Napoleon lived and spent his time on the Island.
Guests taking part in the Haunted History Ghost Tour can expect to immerse themselves in mysterious locations of the island, such as Plantation House -the permanent residence of the Governor of St Helena. Rumour has it there have been active movements of ghost presence in Plantation House but guests will need to discover for themselves. The tour will then continue onto the atmospheric Butcher's Grave where the story of the Butchers will be told – the tale of two slave graves and the murder of a butcher's wife. Other highlights include a Haunted History Western tour.
Other highlights include a visit to the Museum of St Helena and a walk-up Jacobs Ladder. Built in 1829 as an inclined plane, the ladder is 600ft and has 699 steps. Completing the walk may be a frightening experience but once you reach the top, the location offers a fantastic vantage point of lower Jamestown and sea views.
Flights between Johannesburg and St Helena are operated by Airlink every Saturday during the winter season, with special companion fares being offered until 4 December 2018. Contact Airlink for more details.
For more information about St Helena during the shoulder season, visit www.sthelenatourism.com