Rwanda Signs Forest Reserve Management Agreement with African Parks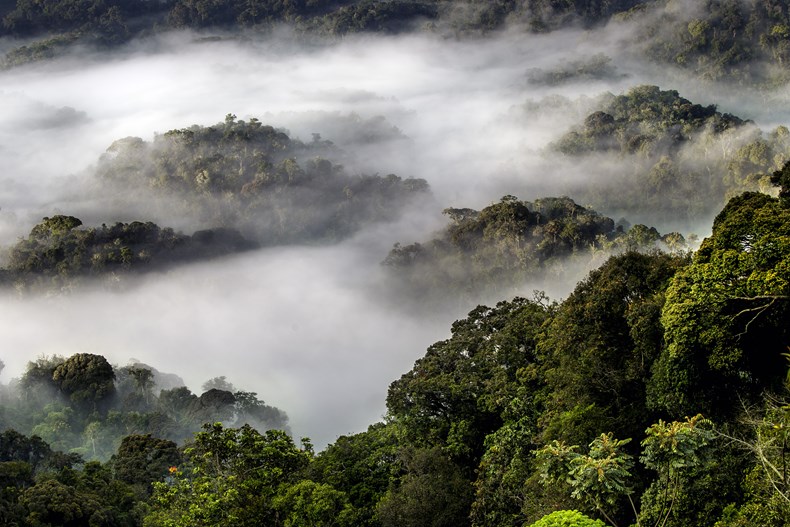 Rwanda has handed over management of Nyungwe National Park in the southwest of the country to not-for-profit organisation African Parks, to improve wildlife conservation and expand tourism infrastructure to the national park.
Nyungwe is one of the oldest rainforests in Africa and is a hotspot for biodiversity, with over 1000 different plants, 322 birds, 75 different mammal species, and 13 species of primates, including a small population of chimpanzees.
The new agreement will see African Parks develop tourism infrastructure and marketing to Nyungwe to help advance and manage the wildlife within the national park. Nyungwe is the second park the Johannesburg-based organisation will manage in Rwanda, after Akagera National Park in the east, a wetland area where African Parks has reintroduced lions and rhinos since signing a first agreement with the Rwandan government 10 years ago, meaning it is now home to all of the big five game animals.
Nyungwe National Park covers over 1,019km², with an incredible range of scenery from grasslands to wetlands, and from Afromontane forests, to bamboo-covered slopes. This catchment area feeds both the Congo Basin to the west and the Nile Basin to the east and provides 70% of Rwanda's water. Rich in biodiversity and spectacularly beautiful, this mountainous region is teeming with wildlife including the L'Hoest's monkey which is endemic to the Albertine Rift.