Running Wild: The Serengeti Girls Run 2019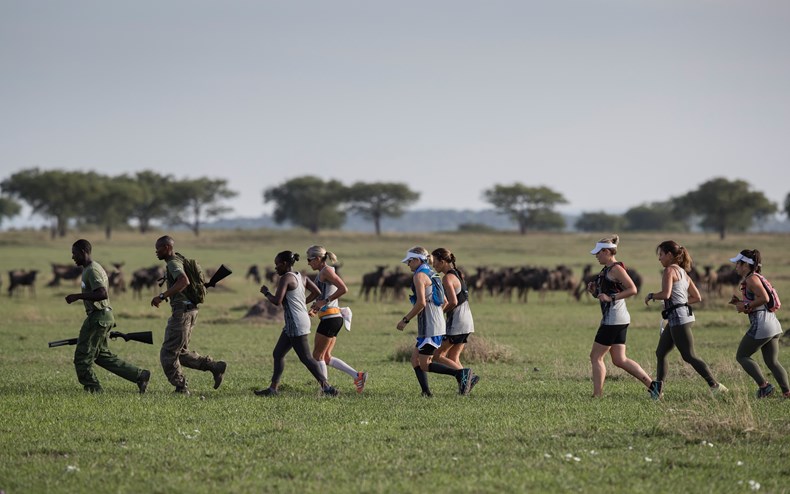 Experiencing the magic of the Serengeti plains on foot is a privilege few will ever be able to appreciate, and the sheer joy exhibited by the participants of last year's inaugural Serengeti Girls Run – as well as their camaraderie, perseverance and passion – inspired this year's follow-up event in October.
The run is an all-women event that forms part of Singita's signature collection of conservation safaris called 'Safaris With A Purpose', and is held in partnership with the Grumeti Fund to support the empowerment of girls and women in rural Tanzania. This year will see double the number of runners participate in the once-in-a-lifetime adventure that's set in one of the most iconic wilderness areas in Africa, covering 21km daily over three days.
The multi-stage event invites runners of all levels to cross the vast plains in Singita's private concession in the western corridor of the Serengeti, where they'll encounter an abundance of wildlife and breathtaking scenery at every turn. The participants will be accompanied by expertly trained and highly experienced anti-poaching scouts from the Grumeti Fund, who'll keep an eye out for curious animals, while a support team in a shadow vehicle will be on hand to take care of their safety and comfort.
The exclusive, purpose-driven experience is aimed at raising funds for empowerment programmes for girls and women, which are specifically focused on providing opportunities for women to become leaders in conservation. Please visit our dedicated event page to learn more or register here right now »