Ruaha Balloon Safaris Available again this year June to October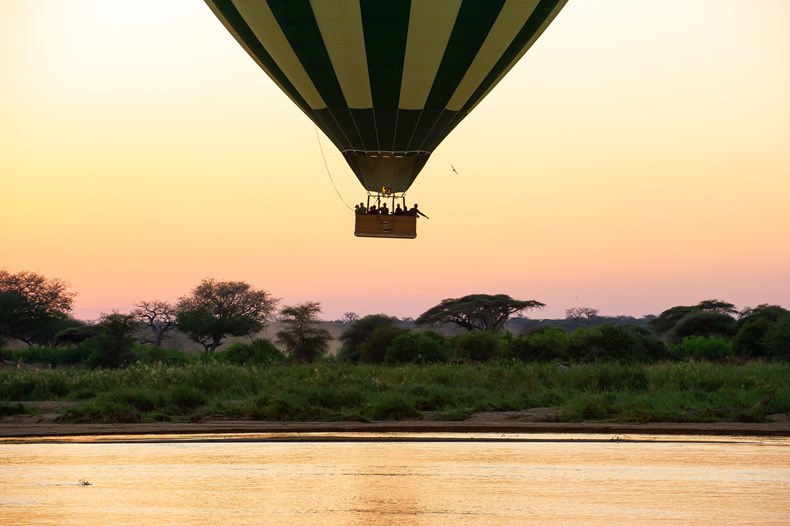 We're preparing for another dry season of hot-air balloon safaris in Ruaha and it reminds me just how gorgeous the flights were last year. The breathtaking scenery, the tranquility of floating above the Ruaha River and baobab forests, I could go on and on about it...
What is a Ruaha Balloon Safari?
In the pre-dawn, your balloon safari adventure begins as you leave your lodge or camp and there's the chance you might glimpse a leopard or another nocturnal hunter on your way to the launch site. The anticipation and excitement builds as you meet your pilot and watch the balloon being inflated as the sky lightens.
After a thorough safety briefing, you board your balloon. Rising as the sun rises, your balloon floats in whatever direction the winds of the day are heading, over this land of baobabs and granite kopjes. Each day is different, some of the flights may be low and at other times your balloon may climb to 1,000ft or more. Nobody can predict, no two flights are ever the same and your balloon safari will be unique.
Eventually, after around one hour, we must land. We celebrate in the traditional manner with an excellent sparkling wine before sitting down to a full English breakfast prepared and served in the bush in "Out of Africa" style, complete with bone china, linen table cloth and Sheffield cutlery. Replete with breakfast and enduring memories, Ruaha Balloon Safaris Certificate in hand, you'll rejoin your safari guide to continue the day's activities.
Minimum passenger numbers apply.
For more information, please email [email protected]