River Journeys with Robin Pope Safaris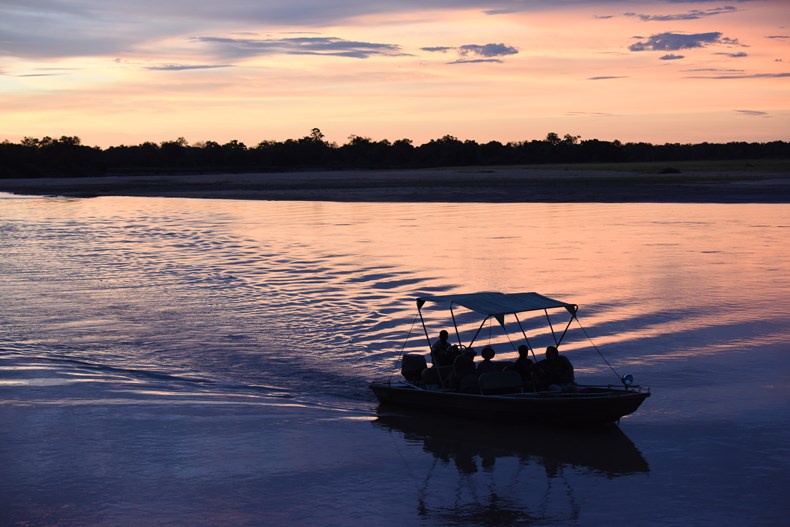 Looking for a 'fresh' safari to kick start the year... Our River Journeys is just what you need!
The Luangwa River is one of the last remaining major rivers in Africa, and even in the world, that has not been damned for hydropower. This vast river still annually rises, floods into lagoons and channels, changes course and resulting in new lagoons and in so doing creates a rich flood plain river system. To be in the heart of the park, at peak flood time, staying at the first camp built in Zambia (Nsefu) with the river being your only access, is quite an experience.
What to expect:
• A period of revitalization… plenty of new growth, dramatic skies, vibrant colours (the most outstanding being the emerald green! – with the purples, pinks and yellows of new flowers sprouting through).
• Influx of migratory birds with spirals of migrating storks, cuckoos and other "specials" like the Angola pitta.
• Butterflies escape their cocoons and flitter about everywhere.
• Great game viewing experiences.
• Fewer people around, making for more exclusive feel of all areas.
Find out more about it on our website or watch this short video: https://www.youtube.com/watch?v=elXGG4MUhDI