Revamped website for Hideaways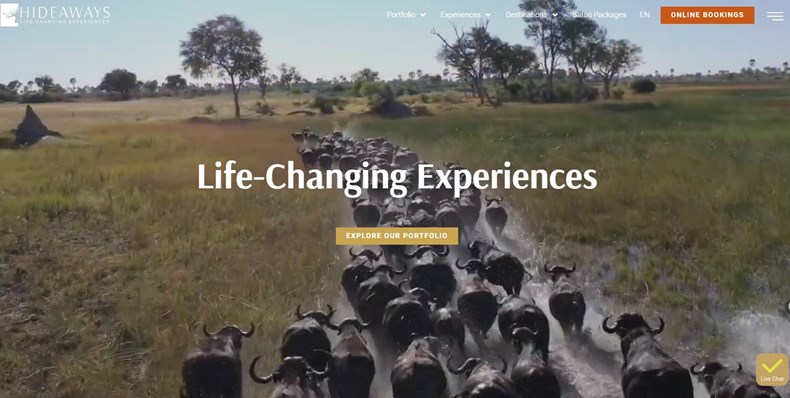 We are excited to launch our revamped Hideaways website to best showcase our collection of bespoke Hideaways safari lodges that are superbly positioned across the most exclusive wilderness areas, national parks and game reserves of Zimbabwe and Botswana. 
Savour the pristine natural environment of our epic safari accommodation in breath-taking locations like Hwange and on the fringes of the Okavango Delta, in the remote Mana Pools and up close with the mighty Victoria Falls. 
We want every guest at our Zimbabwe and Botswana safari lodges to fully immerse themselves in the mesmerizing aspects that make Africa such a unique destination.
We invite you to take a closer look - https://hideawaysafrica.com/.