Remembering an old-fashioned gentleman: Nigel Pavitt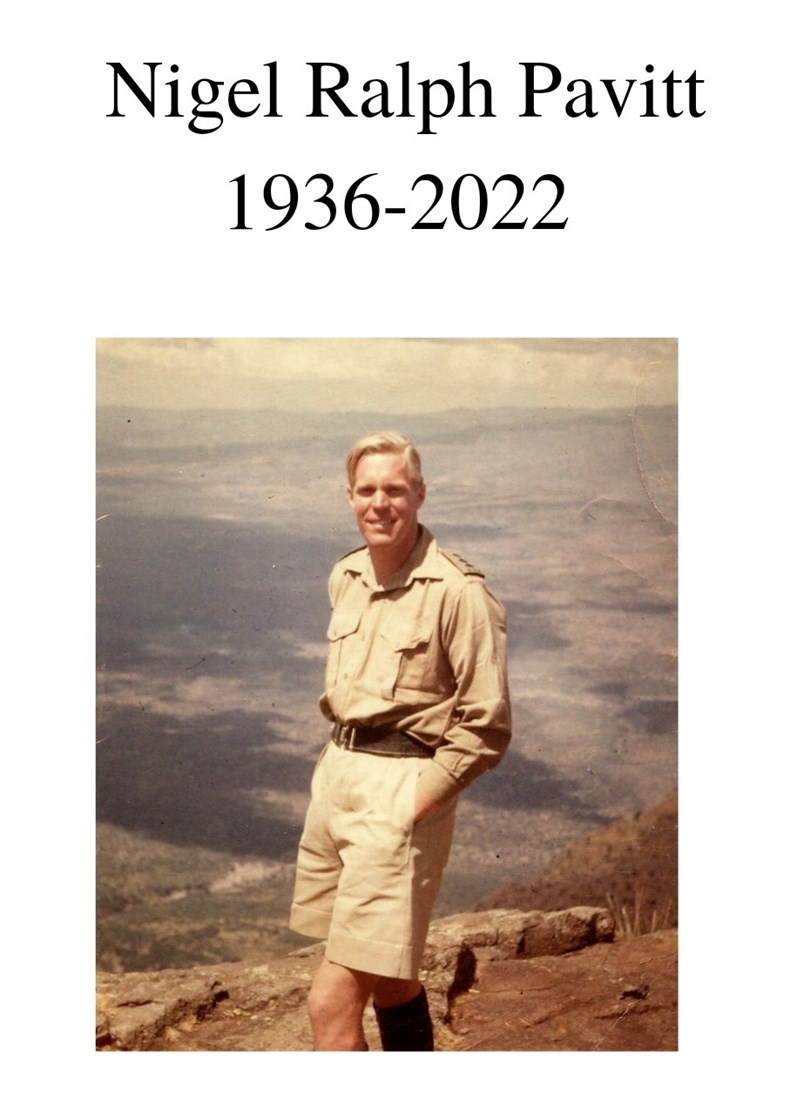 Author, photographer, friend of the Samburu people and true Kenya legend Nigel Pavitt has passed away after a long, productive, inquisitive, adventurous, travel-filled life that lasted 85 years. It is a great loss for his many admirers, for us at Saruni, for Kenya, for the community of Kenyans and non-Kenyans who have read his timeless books and keep them close on the best shelf of their libraries because they are unique source of inspiration to learn more about the Africa we love and that he loved. For us at Saruni, who have been inspired by his profound passion for Africa, particularly for the semi-nomadic people of Northern Kenya and for disappearing rituals and tribal cultures, it is a very sad day and we want to celebrate him with our guests and supporters.
Nigel was first of all an old-fashioned gentleman. He served in the King's African Rifles and with the Kenya army, then settled in Kenya and travelled extensively collecting material for this photographic record, in the days when a good photographer had also to be a very good walker, almost an explorer, and then also a master of the art of printing once back home.
At Saruni we have had the privilege to know him and to stock in our lodges his best-selling and long-selling book "Samburu" (it came out in 1991 and since then never stopped being sold in bookshops around the world). Nigel has been a pioneer of what then became known as travel writing. And one of the first to discover that the Samburu, the Turkana and the other tribes of Northern Kenya and of the Rift Valley possess a special wisdom and a culture that is unique and that deserves to be protected.
His books were the kind of titles that keep to be reprinted year after year and never age, which include "Ethiopia: The Living Churches of an Ancient Kingdom" capturing the beauty of Ethiopian ancient churches and monasteries. Only a few months ago, he has worked on a new edition of "Samburu", with new photos. His other masterpiece, published in 2008, is titled "Kenya, A Country on the Making 1880-1940": a stunning collection of 720 photographs, many of them drawn from family archives and scrapbooks and all carefully restored. The early photographers captured the beauty and dangerous allure of life on this spectacular frontier: the ceremonies and traditional attire of the native people, the fantastic machinery used in construction of the Uganda Railway, the gradual development of trade on the coast and in the country's interior, the hardships of the East African Campaign during World War I, and the pioneering spirit of early European settlers and farmers.
Nigel will be missed by many and at Saruni we are grateful to have known him. His books and his photos will keep his memory alive for a very long time.