Reduce, Reuse, Recycle: Kampala Serena Hotel introduce a buy Back Policy for Plastic Hangers to cut back on Plastic
June 5 is marked by the United Nations as World Environment Day, a day set aside since 1974 to promote "worldwide awareness and action for the protection of our environment." This year's theme was "beat plastic pollution."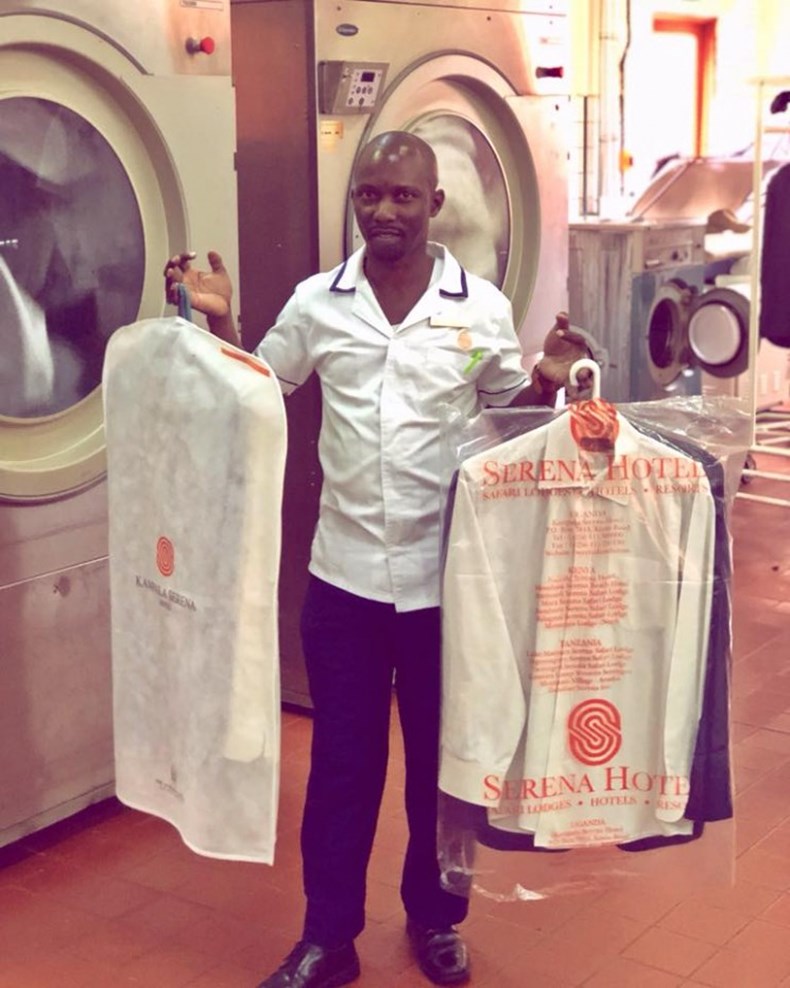 Given that at least 80 per cent of Ugandans depend on agriculture whether directly or indirectly, the impact and degradation of the soil as a result of polythene accumulation. It is for this reason that the Government of Uganda, with the approval of parliament, first banned the use of polythene bags of gauges below 30 microns, popularly known as "kavera". 
As a company that is strongly committed to conserving the environment, Kampala Serena Hotel consequently devised means to phase out the remaining polythene bags that were at the time used to carry clean guest laundry. Re-usable or "Bag-For-Life" laundry bags were introduced as alternative packaging and current statistics indicate that 3 or 4 reusable bags have replaced over 100 plastic bags used in a week.
Kampala Serena Hotel have recently introduced a "Buy Back" initiative so as to re-use plastic hangers. The plastic hangers buy back policy started on 1st May 2018 following the switch from plastic to non-woven laundry bags in response to the ban on plastics. So far, 48 hangers have been bought back with majority of our customers promising to bring back hangers now that there is an incentive.
With our small but poignant efforts, we hope that the Kampala Serena Hotel can contribute towards making Uganda an environmentally friendly.