Painted Wolf Wines opens a Tasting Room at 125 Main Road, Paarl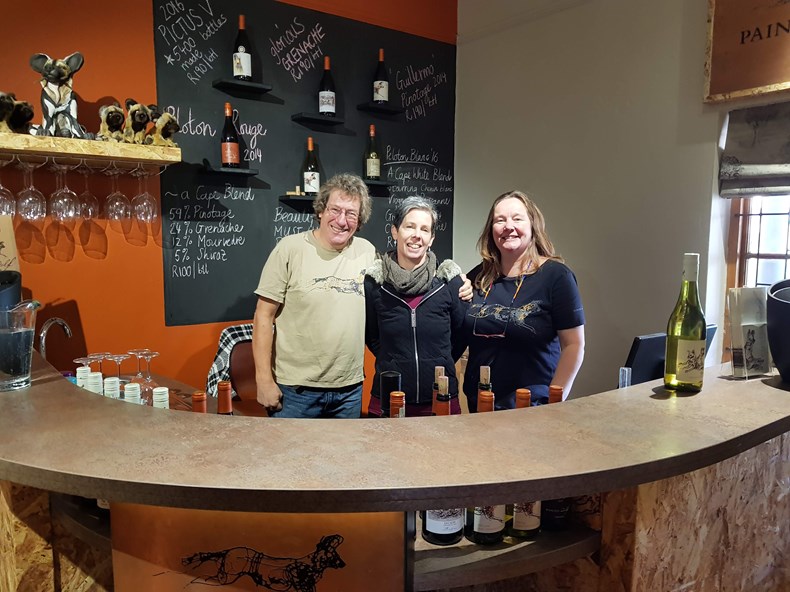 Painted Wolves (African wild dogs) are incredibly hard to find in the wild. They are rare and they are constantly moving. Up until now, Painted Wolf Wines have been almost as difficult to pin down. Not anymore!
Jeremy, Emma and the rest of the 'pack' are delighted to have found a special space on the 'golden mile' in the main road of Paarl, a historic house which is also home to SIT café.
Open from Tuesday to Saturday, we look forward to welcoming you to an intimate tasting adventure in our 'den'    
Painted Wolf Wines is a company that is committed to the creation of authentic, distinct and delicious wines, and to the conservation of African wild dogs.
Founded 11 years ago with a structure that echoed that of a wild dog pack. It is made up of individuals with a shared purpose who use their strengths and talents to work for the good of the pack. Included in that pack are grape growers from different regions of the Western Cape which means that Painted Wolf Wines have diverse origins, and diverse tastes.
Check facebook, Instagram, twitter or our events page for news of special wine and food events!