Outrivaling together in tourism sector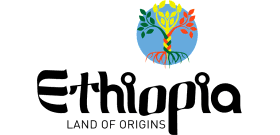 Recently, Deputy Head of the Chinese Embassy in Ethiopia said that China is committed to working with Ethiopia in the field of tourism.
Indeed, Ethiopia and China have the opportunity to work together in the tourism sector. According to the Deputy Head, the Ministry of Culture and Tourism of China has also identified Ethiopia as a new destination among 30 countries.
This is also the clearest indication that the Chinese government has strong interest to work with the government of Ethiopia. Certainly, the Ministry has taken praiseworthy measure which plays significant roles in strengthening the relations of the nations.
Positively, as the two countries continue working in the tourism sector, global tourists particularly, many Chinese tourists will continue coming to Ethiopia. Following the introduction of the national reform, the leadership of Prime Minister Abiy Ahmed has given considerable attention for expanding the eco-tourism sites that can play crucial roles for the growth of the sector in different parts of the country.
Since the Chinese government established an investment-friendly environment with Ethiopia, their cooperation has been fruitful. Interestingly, the partnership is increasing to benefit the peoples from both sides.
Source: Travel News Africa