Odzala Reopening In 44 Days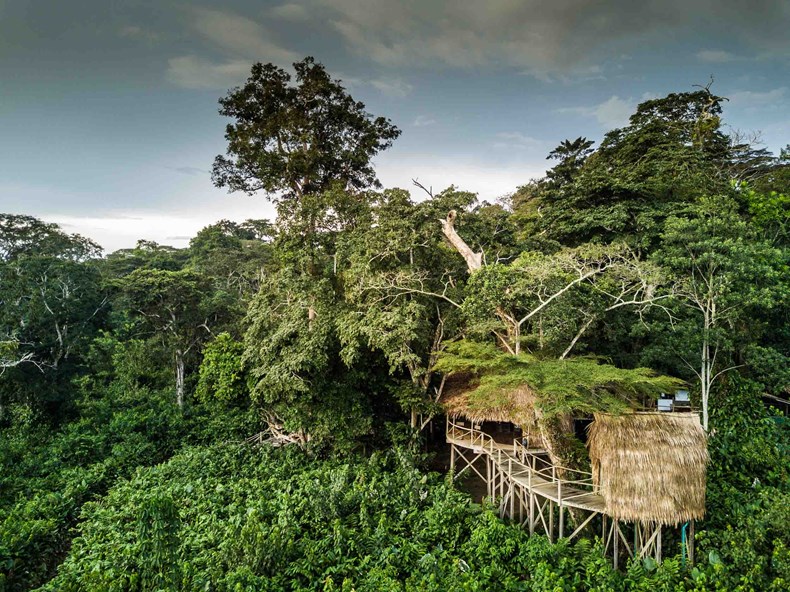 After an 18-month pause, CONGO CONSERVATION COMPANY will be reopening on the 2nd of September. Here your imagination becomes a reality as Africa's finest rainforest discoveries, Odzala Discovery Camps and Sangha Lodge, are once again welcoming travellers. 
All travellers are required to be fully vaccinated before visiting Odzala and Sangha. This also helps with returning to the UK and Europe, as Republic of Congo and Central African Republic are AMBER countries with no quarantine required on return to the UK for fully vaccinated travellers. 
Congo Conservation Company put conservation before commerce and with the reopening their Covid protocols are in place to protect their staff, the local communities and the wild gorillas. This way each guest visiting the rainforest only leaves a positive impact and takes away exceptional memories.   

COVID-19 PROTOCOLS (click HERE for the full list of procedures)
A negative PCR test is required 72 hours prior to arrival into Brazzaville. 
Upon arrival in Brazzaville, an additional PCR test will be administered before guests can move on to the camps.  This requires an overnight stay in Brazzaville.
Before the first gorilla track, another PCR test will be required.  This will be performed at Ngaga Camp. 
Prior to moving on to each camp, a rapid antigen test may be required depending on movements and engagement. 
For those carrying on to Sangha Lodge, a rapid antigen test is required prior to heading to camp. 
Anyone needing a negative PCR test to return home will take the test back in Brazzaville prior to flying.  This requires an overnight stay in Brazzaville.
PCR tests administered in Brazzaville or Ngaga Camp cost US$ 55 per person.  Rapid antigen tests administered in camp cost US$ 15 per person.

General COVID protocols of hand sanitizing and social distancing remain in practice across the duration of a trip.  All staff will wear masks at all times, but guests have the choice to remove theirs while in camp.  Masks will however remain mandatory while in Brazzaville, as well as while on gorilla tracks, as has always been the case. 
CONTACT: [email protected] for more details