No ebola in Uganda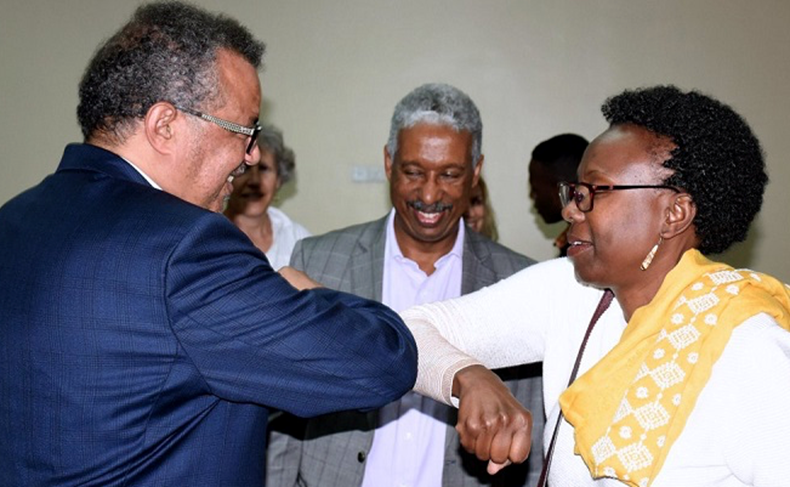 Thanks to the professional planning and actions of Uganda's Health Ministry, along with international health organisations including WHO, Uganda's Minister for Health, Hon. Dr. Jane Ruth Aceng has been able to confirm that after less than a week of concern, the country is again free of ebola.
Last week, a Congolese family crossed the border from DRC into Uganda, bringing the disease with them. Sadly two members passed away from ebola. The remaining family members have now returned to the DRC to receive further medical attention, although most were found not to be infected by the disease. Uganda has successfully diagnosed, treated, contained and eliminated the disease within her boundaries.
Uganda's various authorities and government departments have worked hard to restrict the impact of this situation and its resolution in such a short time pays homage to the level of planning and preparation that they have done ahead of time.
Kamageo represents Uganda tourism in the UK. Chief Executive, Tim Henshall added his assurances to the official release from Kampala. "Uganda's health organisations have shown true professionalism. First and foremost in everyone's mind was the prevention of the spread of the disease, but as tourism professionals we were aware of the potential implications on an industry that employs roughly 10% of the entire workforce in Uganda. From a tourism point of view there is no reason at all to be alarmed or even concerned. We will continue to report live from on the ground, but Uganda has controlled this superbly well. We will not risk anyone's safety by playing down the situation nor will we dramatise or sensationalise it either".
For Uganda updates, please contact Nadia Alam via [email protected] or call +44 (0)1664 823750.
In the photograph above, Hon. Dr. Jane Ruth Aceng is pictured with Dr. Tedros Adhanom Ghebreyesus (Director General of the World Health Organisation), whilst Dr. Jonas Tegyn (WHO Country Representative in Uganda) looks on. They are greeting each other using the "no handshake" method, preferred by WHO.