Nkuringo Bwindi Gorilla Lodge Unveils New Forest Suites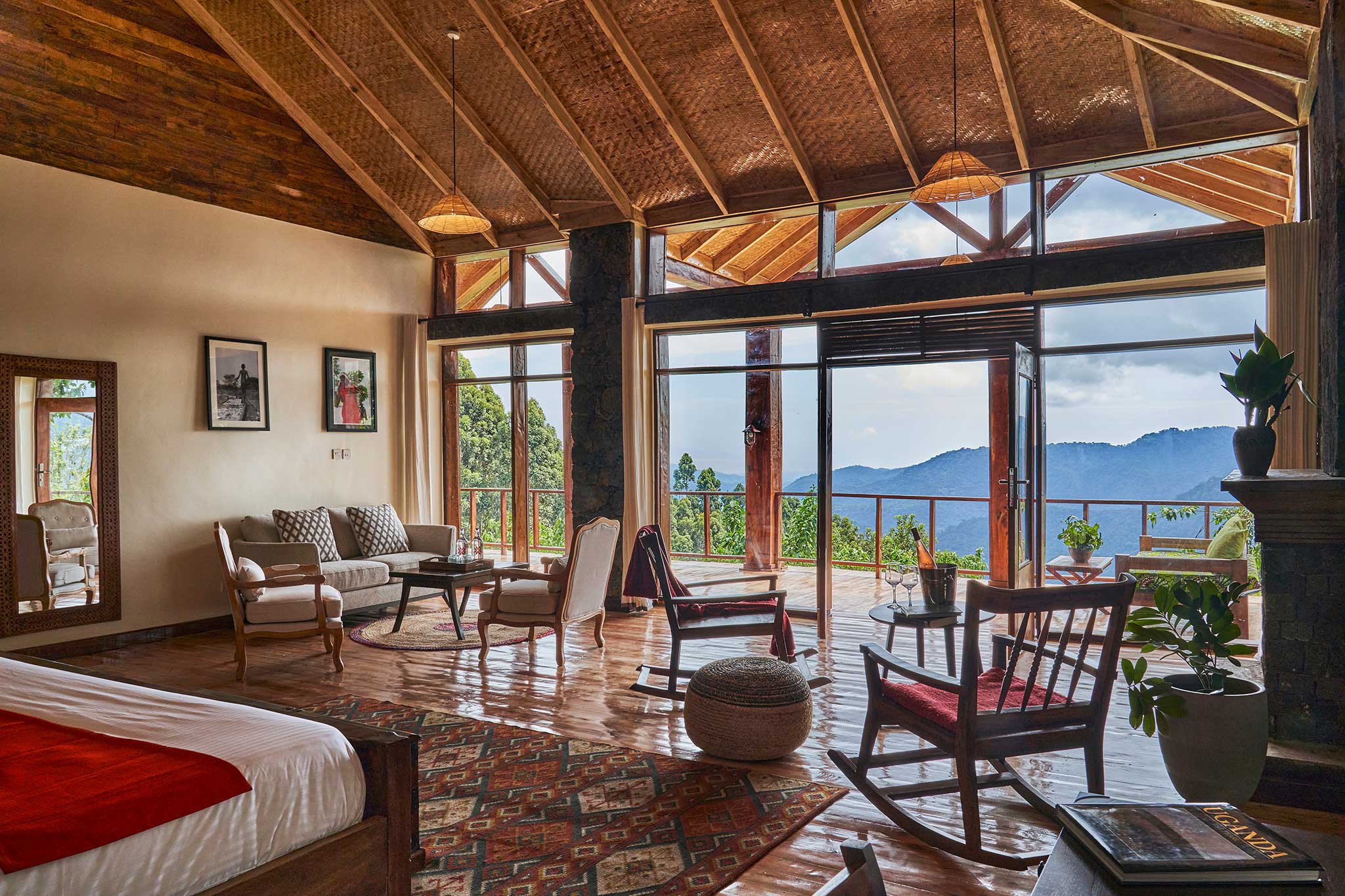 Nkuringo Bwindi Gorilla Lodge recently unveiled its new splurge-worthy Forest Suites setting a new level for infusing sustainability into modern safari travel in a ravening rural landscape. If Uganda has yet to appeal to you for gorilla trekking adventures, Nkuringo's new cottages should be your first reason.
With floor-to-ceiling windows overlooking a stack of seemingly boundless expanse of thick rolling hills covered in ranks of bares trees unmarked by human hand, Nkuringo's Forest Suites really could be heaven.
Four 98-square-meter luxurious suites span above the gorilla-filled Bwindi with distinctive elegance. Each suite is individually built with volcano stone and crafted by local artisans with reusable material. The spacious bathrooms are fitted with an elegant bathtub positioned for incredible views over the steamy forest canopy: African decor, furniture, fireplace, and a large outside sitting area. Guests get a private butler and exclusive room service during their stay.
The visitor centre for gorilla trekking is just a 10-minute walk away from this property. Even walking through the tree-hugged and flowery-gardened property as a pale dawn grudgingly exposes the radiant productive newborn world busting with fresh, wholesome air, a zip of insects, and a fussy twitter of birds is renewing.
Recently, the lodge received the award of Uganda's Leading Safari Lodge at the World Travel Awards. If you haven't checked it out, visit the website at mountaingorillalodge.com or bit.ly/Nkuringo for images, rates, factsheet, and documents.