[NEW RESEARCH] Turn Independent Travellers into Tailor-Made Devotees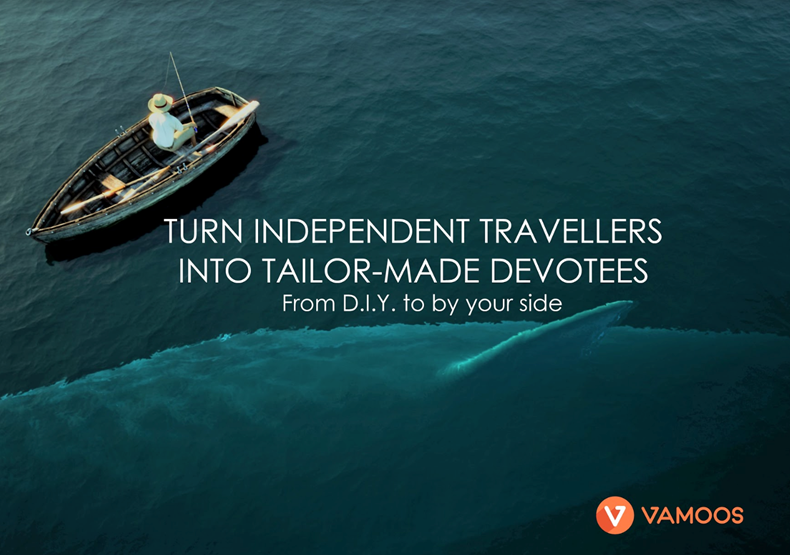 We in the travel industry are all painfully aware of the rise of "DIY bookers" - those who decide to research and reserve their own travel, rather than go with a tailor-made holiday deal. When it's easier than ever for travellers to book their own flights, hotels and even excursions, and when algorithms seem to know people better than they know themselves, it would appear they see little need for the expertise of a travel company.
But hope is not lost. The Vamoos teamed up with Sapio Research to survey a randomised group of independent travellers to find out what makes them tick. And, remarkably, we found that 46% of people who organise their own travel believe that using a travel company could improve their holiday. A further 11% believe that using a travel company could greatly improve their holiday. So, you may well ask, if over 50% of DIY bookers believe that a travel company could, in some way, better their holiday experiences... Why on earth are they not using us?
We set about getting to the heart of the matter by asking our pool what would make them switch. In addition, we analysed the differences between why DIY bookers choose to book alone versus how travel operators view their motives - with some illuminating results.
This guide is designed to help you bring DIY bookers to the tailor-made team. It's full of tangible ways to apply our consumer insights to your marketing strategy, as well as some ideas as to how you might locate and target the elusive independent travellers. Sadly, there is no magic wand you can wave to get them instantly on side; but use this research in strategic and innovative ways, and you might find a way into travel companie's ultimate untapped resource. Download the full report here.