New Carbon for Conservation scheme launched - offset your flight emissions and help re-green Kenya and other wildlife areas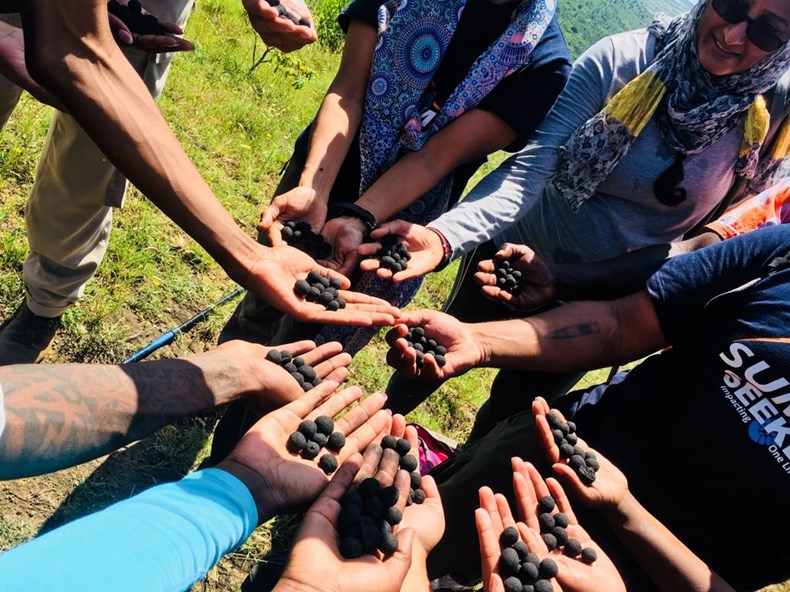 The charitable trust of Real World Travel & Conservation,  Explorers Against Extinction has launched an online carbon calculator tool offering a fast and easy way for people taking flights to offset their carbon footprint by contributing to vital tree planting and habitat protection programmes around the world. 100% of funds go to support three nominated projects.
Calculations are based on the carbon tonnage produced from mileage flown (average values). A family of four travelling in economy class to Kenya can offset their carbon emissions for £54 for example. This amount can fund around 11kg of seedballs with project partner Seedballs Kenya (roughly 5,000 seedballs depending on seed blend).
Forests play a vital part in mitigating climate change. In Kenya alone it is estimated that 120,000 acres of forest are lost every year.
Trustee and marketing director of Real World Travel & Conservation, Sara White said: "Globally every year we lose an area of forest the size of the UK. This is due to human activity such as agriculture and mining, as well as natural disasters such as forest fires. Trees are essential to stabilising our climate and sustaining biodiversity. They not only improve air quality by absorbing and storing CO2 and releasing oxygen, they also conserve water, help to fight soil erosion and support wildlife. By encouraging our clients to offset, the tourism industry has the power to protect forests and create new habitats essential for threatened species."
Carbon for Conservation is just one initiative run by the charity which aims to raise awareness about threats to wildlife and wild spaces while also raising funds to safeguard them.