New and More Family Tents at Governors' Camp Masai Mara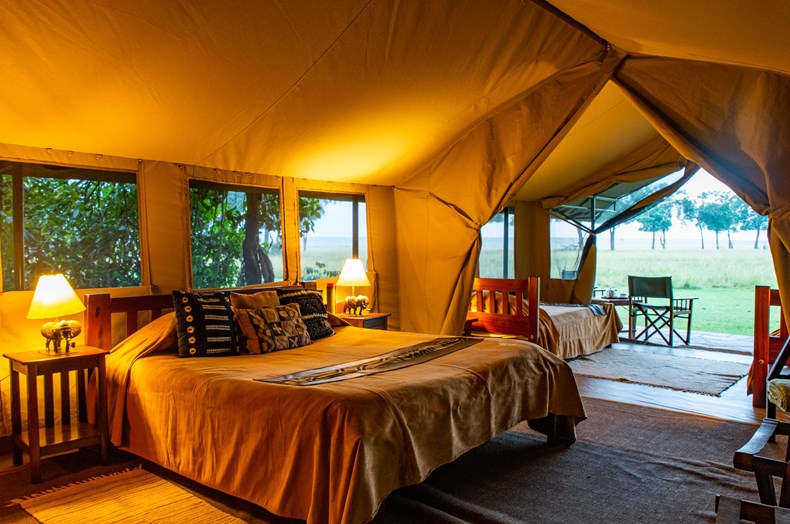 The original and first permanent tented camp in Kenya, Governors' Camp has been a favourite safari lodging for innumerable guests since 1972. Perhaps stemming from a desire of older generations wanting to share their Governors' experience with the newer generations of their family, Governors' Camp has become incredibly popular as a destination for famillies on safari.
Responding to the demand, we recently added two more family tents to our accommodation, offering now 8 family tents, each with a view over the Masai Mara plains. We also took the opportunity to completely renovate those existing and build new larger tents (one metre longer and slightly wider), with larger windows creating more natural light. All the family tent bathrooms have been completely renovated to have double sink vanities, and all resurfaced in a beautiful grey stone "lamu" finish which helps to brighten the area.  Each Family Tent contains a double bed and two single beds, and a third extra bed can fit in comfortably.
The Governors' area of the Masai Mara offers the richest wildlife experience all year round, and is the perfect location to evoke a fascination with nature and develop the next generation of naturalists and conservationists. Our guides are experts at translating the wonder the natural world to all generations, sharing their love of the Masai Mara's beautiful but fragile eco-system.

For more information, please contact us on [email protected]