"Mr Google" at Camp Kuzuma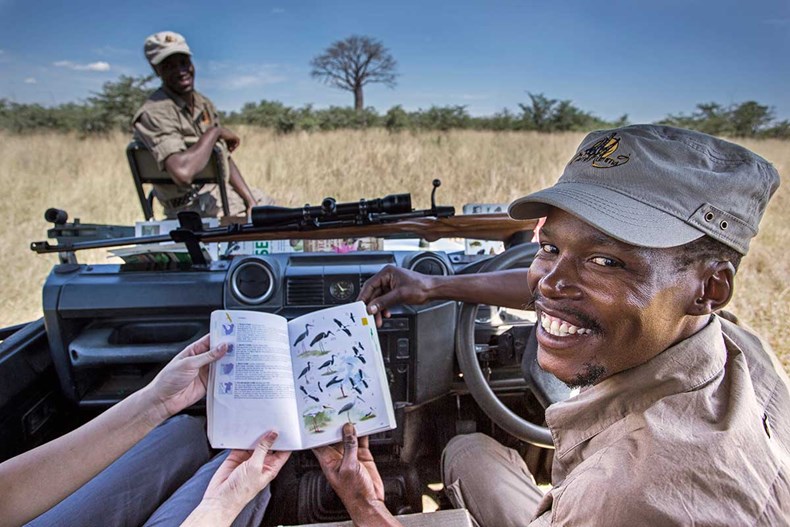 It's much more than the location, wildlife, bespoke accommodation and landscape that makes the Hideaways experience so life-changing. An incredibly important component of our guests' safari holiday is the personalities and capabilities of our incredible staff.
The characters of Camp Kuzuma each play an important role in the experience of our guests and we would like to introduce some of them to you to give you a taste of what to expect.
People such as Gary the Guide, or "Mr. Google" due to his extensive knowledge of all things bush related; Our "Madala of the Kraal", Mr. Dandy Sekwabe is in charge of all staff and has been a part of the team since 2012; The aptly named Mr. Beer Mothala who wears many hats, such as bartender & waiter, tracker, and vehicle and camp maintenance. They all, and the rest of the team, can't wait to meet you on your visit to Camp Kuzuma!