Mantis Leads Addo Road Clean Up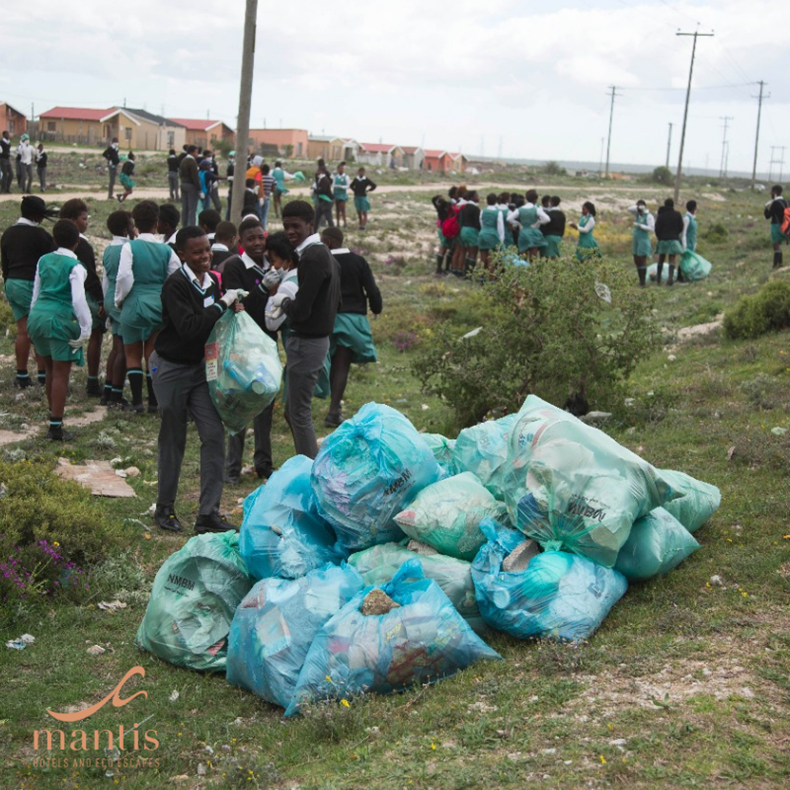 In celebration of Tourism Month, Mantis lead over 800 scholars from the Port Elizabeth township of Motherwell in a clean-up of Addo Road on Friday 28th September 2018. Mantis partnered with Nelson Mandela Bay Municipality to carry out this cleaning initiative on this popular tourist route to Addo Elephant National Park. The route is littered with plastic and rubbish that blows in from the adjacent communities of Motherwell.
The purpose of the cleaning campaign is to instil a paradigm shift in disadvantaged scholars through environmental education, active participation in keeping their communities clean and exposing them to tourism experiences in their region.
The clean-up started at 07:30 AM. The learners picked up a truckload of waste, and the day was concluded with educational activities at the community hall. Mantis ensured that all participants received food and refreshments throughout the day. Activities included educational talks on waste prevention, tourism, personal health, conservation and recycling.
After learning about these important social issues, teams of 5 pupils from the four participating schools debated about all they had learned. The winner of the debate competition, Mfesane Secondary School, was awarded a 2-night stay at Fish River Resort by Mantis in Port Alfred. All participating scholars will go on a free day trip to Addo Elephant National Park.
The supporting sponsors of this initiative are SAN Parks, Eastern Cape Parks & Tourism Agency, Nelson Mandela Bay Tourism, Mandela Bay Development Agency, Twizza, Mpact, Shoprite Group, Greater Motherwell Community Forum, Motherwell SAPS, and Fish River Resort.