Mantis backs Jessop 650km run for rhino campaign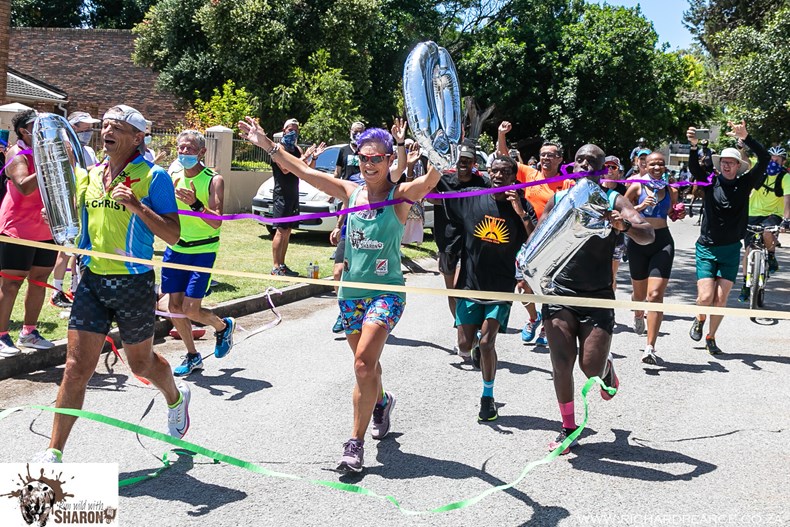 World record holder, ultra-endurance athlete and conservationist, Sharon Jessop, will set off on 22 September, World Rhino Day, from Mantis Founders Lodge to undertake a 650km run and anticipates being on the road for 21 full days to remind South Africans that both the tourism industry and rhinos are equally endangered. 
Sharon will be running through several Eastern Cape game reserves, including Mantis Founders Lodge, Kariega and Sibuya Game Reserves. The run will start from Mantis Founders Lodge, where it all began for wildlife conservation and tourism in the Eastern Cape due to Adrian Gardiner's ambitious task to rewild the region to what it once was.
Fuelled by the dire state of tourism and particularly rhino conservation in Jessop's home province of the Eastern Cape, Sharon is taking on the challenge to run a gruelling 650km over 21 days as her contribution to the "OLLIMove" for the One Land Love It (OLLI) Foundation.  The primary aim of this undertaking is to raise awareness and money for those most impacted by the extended lockdowns.
''Our rhino were endangered prior to the COVID-19 outbreak, and the extended lockdown has ultimately exacerbated an already tenuous situation." states Sharon emphatically.
"The Eastern Cape is an undiscovered gem that has so much to offer in the way of tourism. By supporting local, South Africans are saving businesses, creating jobs, sustaining entire families and protecting those who can't speak for themselves: our rhino."  Sharon continues.
Sharon has started a Crowdfunding campaign that aims to raise not only awareness but also R1 000 000.00 and at least R100 000 by the time she sets off on 22 September. All profits will be equally divided between the One Land Love It (OLLI) Foundation and the various game reserves and their foundations such as the Mantis Collection's CCFA.