Little Kulala – A Wilderness Restored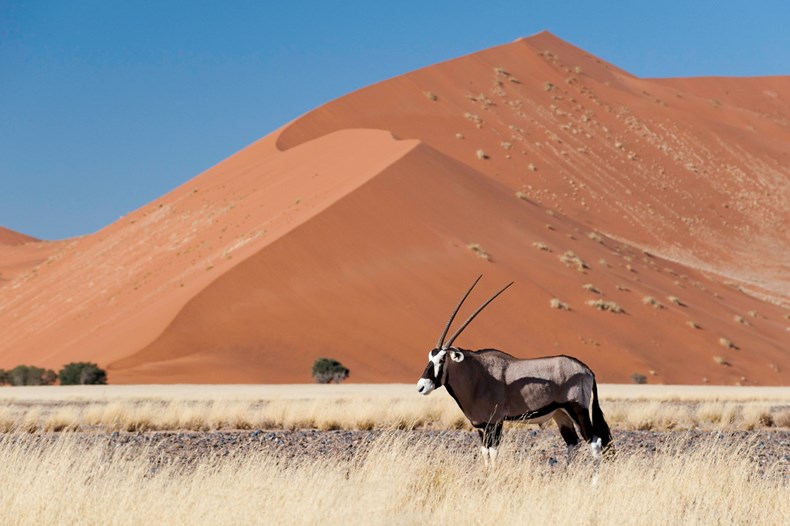 The current rebuild of Little Kulala, Wilderness Safaris' acclaimed desert retreat in Namibia's Sossusvlei area, celebrates the camp's extraordinary commitment to the restoration of the pristine Kulala Wilderness Reserve, and the biodiversity conservation of a range of fascinating arid-adapted and specialised wildlife. The rejuvenated camp will also comprise the lightest footprint possible, powered by an all-new 100% solar energy system.
"This significant investment into renewable energy will greatly reduce our carbon emissions, ensuring that the camp continues to operate with minimal impact on the Namib Desert. This was a natural step for us to ensure that our responsible, low-impact ecotourism model continues to aid the preservation of this sensitive habitat, while at the same time positively impacting local communities through employment and other income-generating activities", notes Alexandra Margull, Wilderness Safaris Namibia MD.  
The new solar-powered system consists of the latest L-ion battery technology and a 600-panel solar array. The entire camp will also use evacuated tube solar geysers to heat water, energy-efficient lights and appliances, and inverter air-conditioning units, which consume less power than conventional equivalents. Furthermore, a big focus of the rebuild is to ensure efficient operation and design, with careful thought given to the wildlife that occurs in the area. The new low walkways are designed to allow free movement of smaller reptiles and invertebrates, and the waterholes on the Reserve are pumped using solar, providing a vital source of water to wildlife, with minimal disturbance.
"We are looking forward to welcoming our guests back to Little Kulala when borders reopen and international travel resumes, and to continue offering unique life-changing journeys", concludes Alexandra.