Little Governors' Camp: Our stunning new mess tent and construction secrets revealed!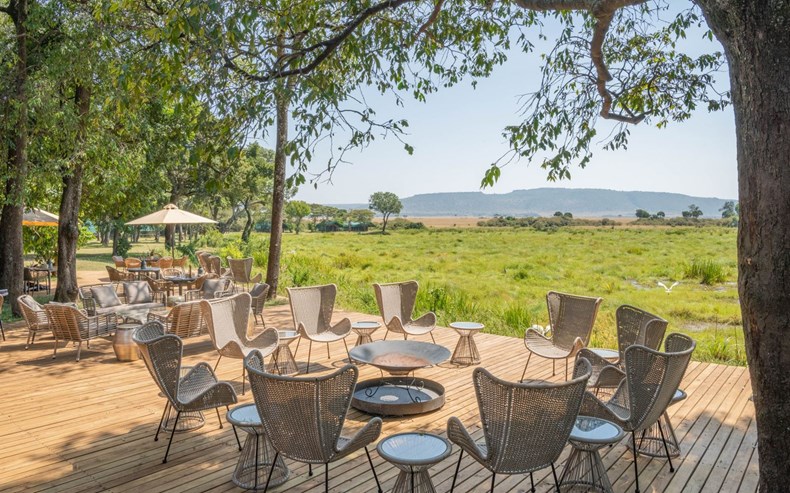 As Governors' Camp Collection celebrates its 50th year in the safari industry, we are also delighted to share images of our beautiful new mess area at Little Governors' Camp.  The entire tent and incredible deck overlooking the marsh are brand new - a design collaboration between White Elephant Trading Co, East African Canvas Company and ourselves. The final result is an elegant structure with dreamy interiors that perfectly showcases our magical location and all the extraordinary wildlife passing by.  
As a camp famous for its families of elephants walking right through the lunchtime setting, the new deck - which had to be 'ele proof' - was designed to take a point loading of 1.5 tons per square foot. The base was constructed from reconstituted steel scrap hollow beams on rammed rubble while the wooden covering was sourced from renewable plantation timber. Ninety percent of materials used came from Kenyan traders including the 8,000 screws that hold down the decking.
The fabulous design of the lounge area, bar and dining room by White Elephant Trading Company has propelled this property to the top of the Mara's accommodation range, while at the same time retaining the charm and authenticity of a traditional safari camp, for which Governors' is so well known.  
"The palette for our interiors was inspired by the surrounding environment - the colour of sun through long grass at sunset, the Mara sky at dawn, long dusty tracks through the golden plains and of course the myriad greens you see in the marsh and riverine forest in which this special camp is hidden" says Chris Payne who is also responsible for major refurbishments at Loldia House, Il Moran and of course the exceptionally grand Governors' Mugie House.